First Foot Shortbread Recipe
---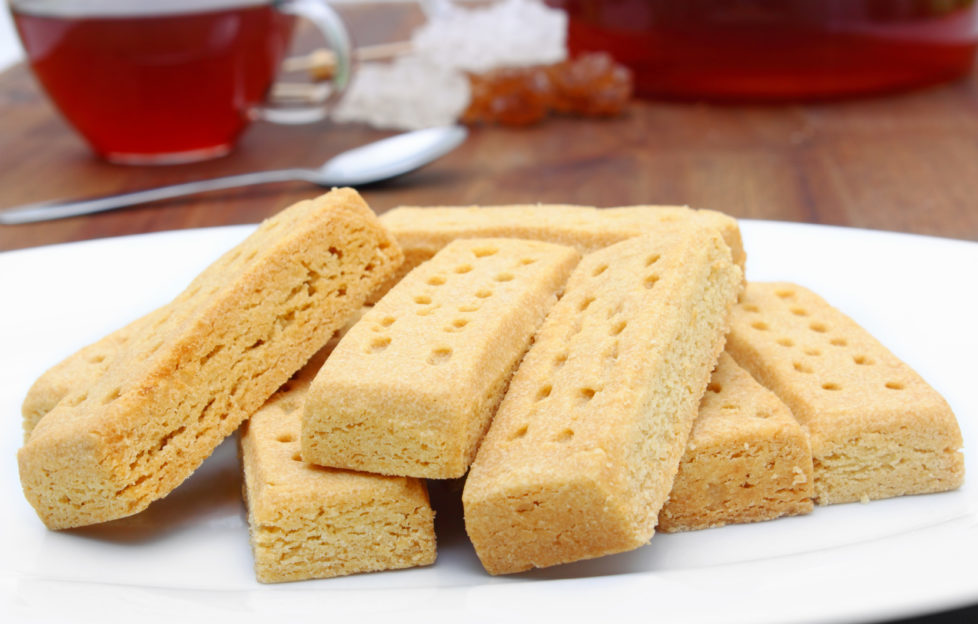 The tradition of first footing has led various members of my family into various escapades – but at least we always turn up on a doorstep with a tasty, home-made gift in hand!
Here's our family's tried and tested shortbread recipe, handed down through the generations.
My Granny's Shortbread
250 grams butter
125 grams caster sugar
Pinch of salt
250 grams plain flour
125 grams cornflour/rice flour or a mixture of both
Caster Sugar
Cream together butter, sugar and salt until white and fluffy.
Sieve flours and gradually add to creamed butter and sugar until all combined.
Knead well on a surface dusted with cornflour.
Roll out to approx ¼ inch, cut out and place shortbread fingers on
lightly-greased oven tray.
Use a wooden skewer or cocktail stick to make the decorative marks
on the top of each finger.
Bake in pre-heated oven at 170°C for 25 to 30 minutes.
Sprinkle with caster sugar and transfer to a cooling tray.
For more First Foot ideas, click here.