Spotlight: The Craft Pottery
---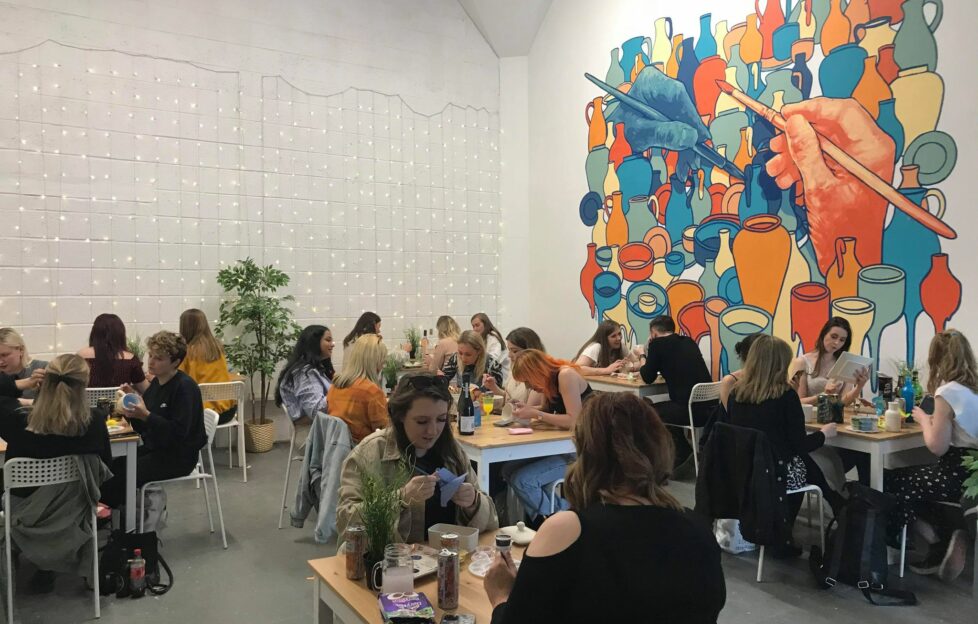 The pottery place with a "bring your own beer" policy while you paint unique pieces is a popular social spot in Glasgow. After recently renovating their studio space, we chat to the staff about their big plan…
What inspired The Craft Pottery?
Our owner Jess worked at a BYOB pottery painting studio in Brooklyn for years. She moved here for university and wanted to visit a similar place for a fun night out, quickly realising there wasn't anything like it in the area. Glasgow was filled with tons of creative, fun-seeking people looking for something different to do and she took it upon herself to fill that void. And so The Craft Pottery was born!
What new opportunities has your newer studio offered?
In early 2019, we moved to our new studio based directly between Finnieston and City Centre – and it's been brilliant! It's allowed us to size up our space and accept larger bookings such as hen parties, birthdays and work/charity events. We now have a separate pottery studio upstairs managed by our potter Nadia Jones Studio which is the perfect zen space for a wheel lesson, pottery course or a BYOB hand-building group session. We have also hired four new members of staff to our team of pottery painting pros!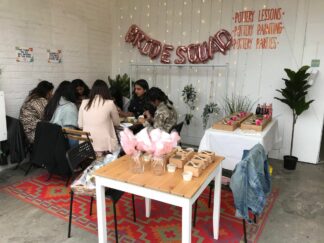 You must have a very strong local following? What do people have to say about the studio space and the classes?
Our local following has grown hugely over the last few months thanks to a few viral Tik-Toks! Along with all of our new customers, we definitely have lots of regulars and people who have been painting with us for over six years now. We are so grateful to have such amazing feedback and reviews about the experience. What was once a hidden gem is becoming not-so-hidden, but The Craft has that effect on people where they are so excited to find out about us!
The BYOB policy is a great idea! Do you find this makes the experience stand out?
Yes! Our BYOB policy extends to all food and drink which really makes for the perfect night whether it be a date, a get together with friends or celebrating a special occasion. A glass of wine can help get the creative juices flowing and we provide cups and bottle openers for this very purpose! There are a lot of places like us, but our BYOB policy makes us stand out as a business and puts a bit of a more adult spin on a family favourite.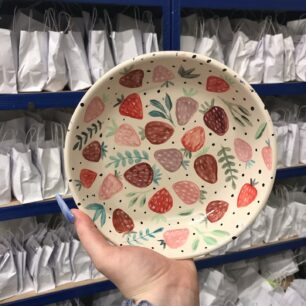 What are your plans for the studio space going forward?
We've grown so rapidly in size and staff, we're making sure systems are set in place to keep our standards as high as usual with the influx. We're also busy navigating out of COVID restrictions much like other small businesses. This month we have purchased a larger kiln to be able to accommodate the high demand. Our upstairs space will have some additional courses and classes going on and you can expect to see much more from us in that respect. We are just happy to be Glasgow's BYOB PYOP hot spot!
Any upcoming live events or workshops you'd like to highlight?
After a long wait due to restrictions – we are finally announcing our group hand-building classes will be returning! In these classes you will have a shot with some clay and our amazing tutor Stephanie May Studio will guide you as you make a mug – and it's BYOB as well. These sessions are so popular and run twice a month so get in touch if you fancy something like that!
Find out more about The Craft Pottery (CLICK HERE)