Strawberry Moon Hike From Strawberry Cottage
---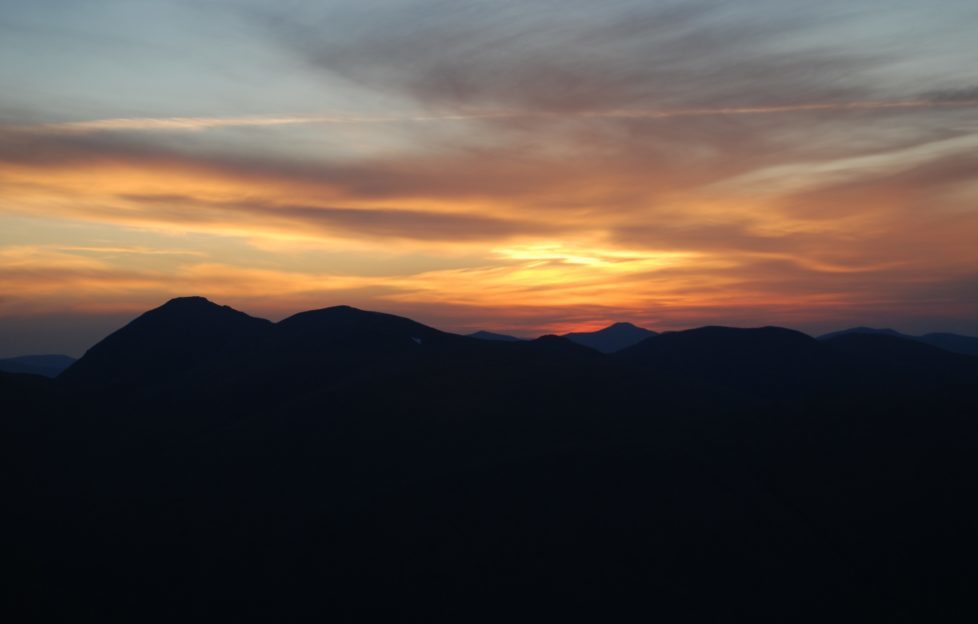 Alan Rowan headed into the Affric mountains
for the perfect view of June's Strawberry Moon
WE walked into the sunset leaving the last of the day's light.
There were no fireworks over the distant western mountain skyline, just a sallow wash, but it was still achingly beautiful.
The waters of Loch Affric lay perfectly still, the huge ridges of the hills fading to a charcoal backdrop. As yet though, there was no sign of the Strawberry Moon.
This was the seventh full moon of this extraordinary year of full moons. Native American tribes tracked the seasons by the moons, and the Strawberry Moon's appearance told them wild strawberries were ripe enough to pick.
Strawberry Moon from Strawberry Cottage
My plan for 2018's Strawberry Moon was to climb the Affric mountains behind Strawberry Cottage. I wondered if there would be any darkness at all. It was nearly midnight and yet the path ahead was clear. We hadn't seen the moon so far, yet the colours of the surrounding slopes were bright, and pinpricks of water still flourished.
As we turned into Coire Ghaidheil, however, we caught our first sighting of the moon, a glowing white crown pushing up through the skyline behind. The moonlight was radiating into the corrie, illuminating the way ahead, and for most of the way there was no need for torches.
The huge cairn on Mam Sodhail came into view, standing proudly on the skyline. We sat under its walls and had an early breakfast, the moon now restored to a perfect white orb.
The skies ahead were lightening by the second. By the time we left for the short up and down to Carn Eige it felt like daylight had won the battle.
First, though, was our final summit, Beinn Fhionnlaidh. The sky now seemed to be on fire, blazing oranges, reds and yellows – the warm-up act for the sun king. Suddenly the mountains were bowing to the power of the new day. Loch Mullardoch seemed a silver snake slithering quietly through the contours.
The moon hadn't given way just yet either.
Its radiance was certainly fading away to the west but it remained a perfect circle drifting above the heights of Sgurr nan Ceathreamhnan and Mullach na Dheiragain, elegantly taking its time to exit the party.

This strawberry moon expedition was
hike number seven on Alan's mission
to "bag" all 13 full moons this year.
You can read all of his 2018
Mountains Of The Moon blogs here.