Take A Hike… To The East Neuk
---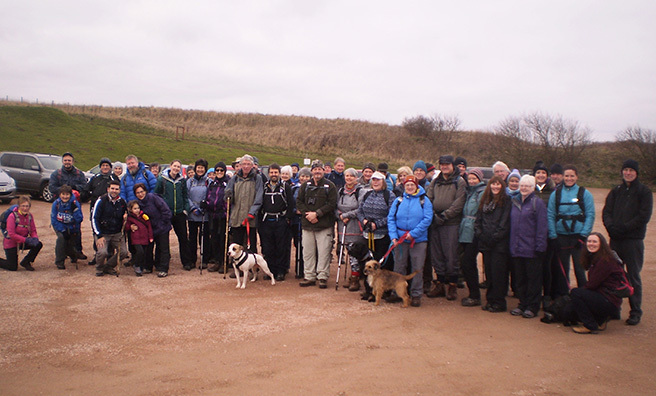 The Fife Coastal Path provided a gentle start to the first of our Scots Mag 2016 fundraiser hikes
For our first hike since September last year Garry decided a low-lying walk was in order: from Kingsbarns to Crail around the Fife Coastal Path in aid of the Children's Hospice Association Scotland (CHAS).
More than 50 Scots Mag readers and contributors gathered at Kingsbarns Beach – from regular Hike attendees who have traipsed along on all nine of our outings so far to new faces, and from a six-year-old to octogenarians.
We were in luck – it was a fine, dry Saturday and not only did we have our trusty leader and hike organiser Garry to keep us right, but also on hand was Mr "Take A Hike" himself, Nick Drainey. Between the two of them, they managed to keep us on the right path.
Between The Waves And The Green
The path itself began between the east coast and Kingsbarns Links golf course, where trained eyes were quick to spot abandoned out-of-bounds golf balls in the undergrowth, and skylarks singing in the air above us.
Parts of the path can be difficult to traverse when the tide is in, but Garry and Nick had researched the route to perfection and we timed it just right. Do check the times of the tides if you're heading out that way – there's not much chance of getting stranded, but you may end up with a much shorter walk than you intended if path sections are submerged.
We passed a few fellow walkers on the popular trail, and stopped for a bite to eat just before Constantine's Cave, where local legend has it that King Constantine I was killed in this cave following a battle with the Danes in 874 – although many historians believe he was killed fighting the Vikings at Inverdovat, near Newport-on-Tay in 875.
Wildlife Spotting
A short-eared owl took us by surprise by lazily taking off from the long grass just feet from the path and flying over those at the end of our group.
As we approached Fife Ness, the most easterly corner of Fife, we saw cormorants (or possibly shags – Jim Crumley could tell you with more certainty than I) on the rocks out to sea, and just as we rounded the Castle Walk in Crail, two fulmars were sunning themselves just below the castle wall.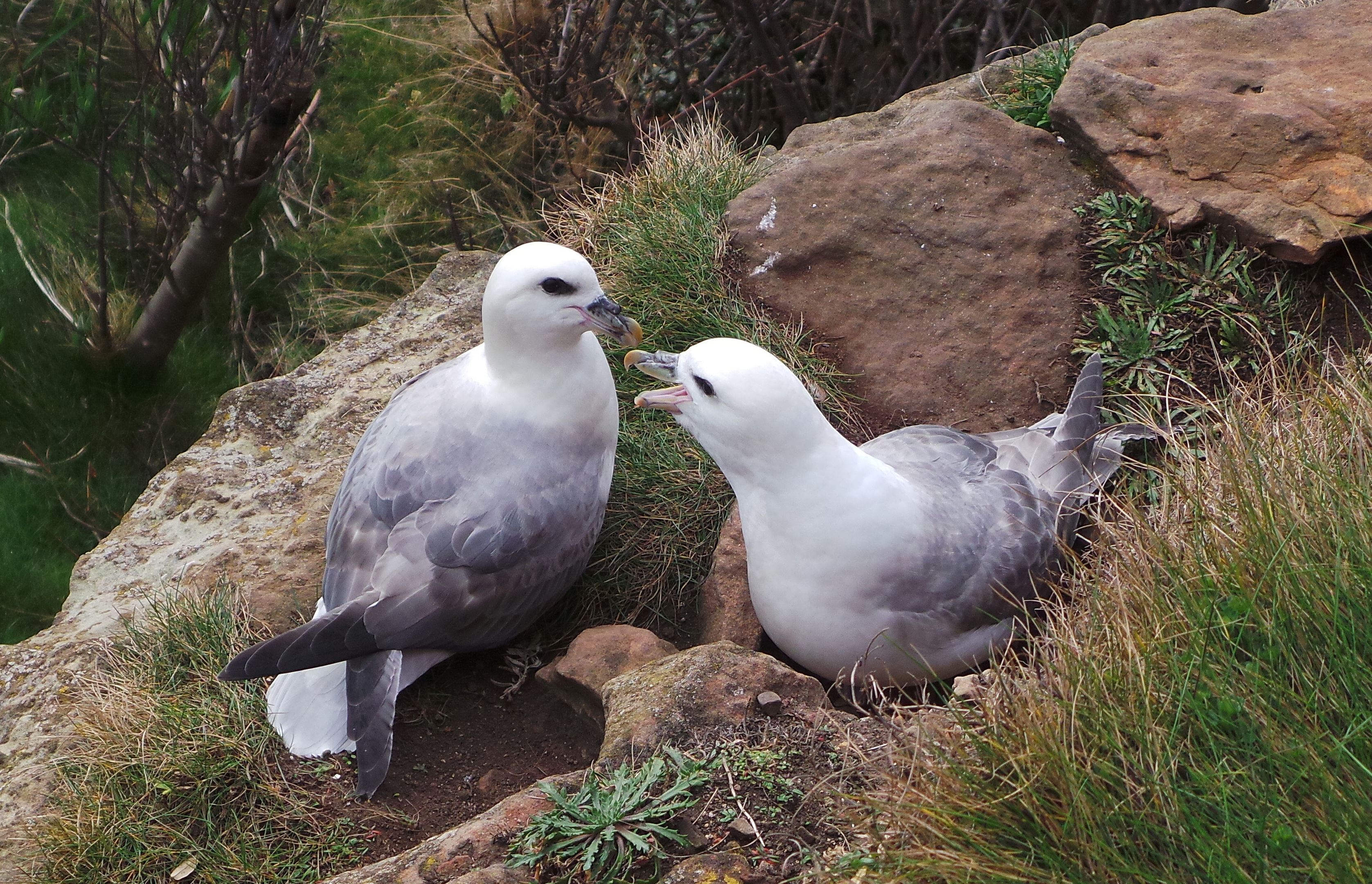 We spent around 20 minutes in picturesque Crail (just enough time for a coffee in Crail Harbour Gallery and Tearoom – highly recommended) before setting off through the countryside this time and made it back to the Kingsbarns car park in glorious sunshine.
A congratulatory drink in the Inn at Kingsbarns finished the day off nicely, where the collection jar was passed round for CHAS.
All For A Good Cause
We raised a grand total of £340 was raised for CHAS, and Garry met with representative Alison Rennie a few days later to present the cheque.
The funds will be going to provide hospice care for children and young people all over Scotland with life-shortening conditions. It is the only charity which provides with kind of care, and we were glad to do our part to support the valuable service they provide.
Thank you to everyone who joined us and donated to this worthy cause. If you missed out and would like to support CHAS, contact Alison at alisonrennie@chas.org.uk.
Our next hike takes place on Saturday, May 6, to Dumgoyne, where we will be fundraising for Cystic Fibrosis.