Take a Hike… to Mount Keen
---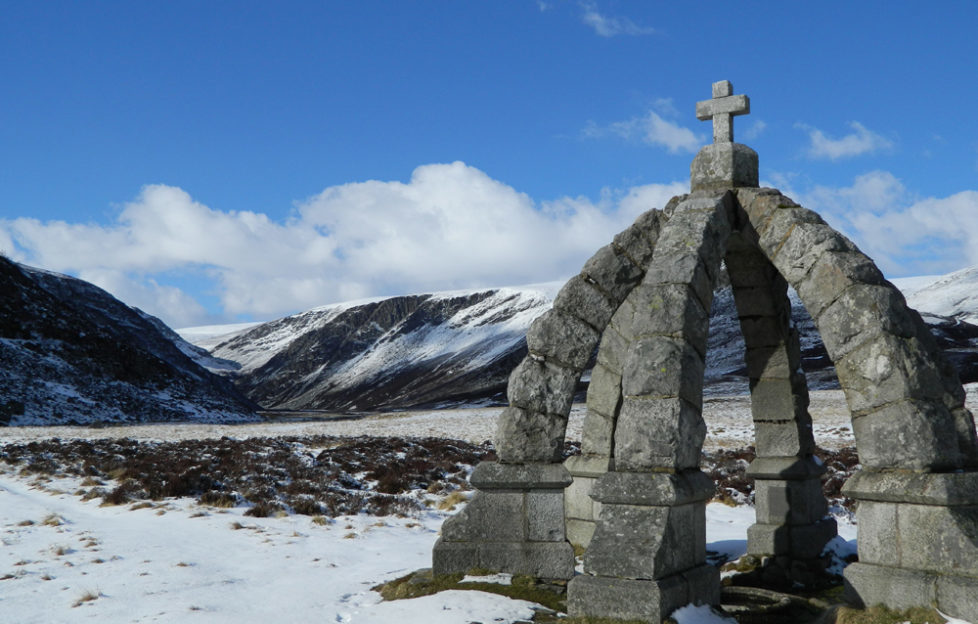 Sign up to our Weekly newsletter
If you like to get up high and enjoy a bit of solitude on your walks then the most easterly Munro, Mount Keen, is a good place to head.
Starting from the head of lonely Glen Esk, you're immediately enveloped in a sense of space and vast open mountain country. You follow an ancient drove road, the Mounth Road, which links Angus and Deeside.
The great walk-in up Glen Mark leads past a monument and then a good path up to the higher ground. Mist and low cloud can however make this a bit of a trudge, so it is definitely a route for a clear day when the sheer scale of remote country can be fully appreciated.
To start, carry on up the road and over a small stone bridge then turn right, onto a track just before a larger bridge, following a wooden sign to "Queen's Well – Mt Keen". If you look left you can see the ruins of Invermark Castle, built in the 16th century to defend the route between Glen Esk and Deeside.
Go left after about 100 yards, onto a grassy track and then through a gate to begin the walk up Glen Mark, ignoring a double gate on your right shortly afterwards.
Pass through an older metal gate and the glen can be seen in all its glory. A little further up, ignore a track going off to the right and then to the left. Keep on the main track and about two miles from its start you pass the Queen's Well. This crown-shaped stone structure was built to commemorate a visit by Queen Victoria and Prince Albert in September 1861 – weeks before the death of the prince – when they drank from its waters after riding over from Balmoral, via Mount Keen. Branch off right here, away from the impressive gorge near the top of Glen Mark, to follow a track which leads right next to Invermark Lodge.
Just after the lodge the track fords Easter Burn – you may have to search for an easier crossing place upstream if the water is high – then crosses Ladder Burn. The steep part begins here as the track leads up by the side of the burn then zig-zags to Mount Keen's southern flanks.
The path levels off after you have passed the promontory of Couternach on your left. Then, with the Knowe of Crippley to your left and Mount Keen to your right, bear right at a fork for the final section to the trig point at the 3,081ft summit. The views are great, with Lochnagar to the west. Retrace your steps to the car park but do linger at the summit – the solitude and wide open space are to be savoured.
Sign up to our Weekly newsletter