Ten Things To Do This Week 24/11/14 – 30/11/14
---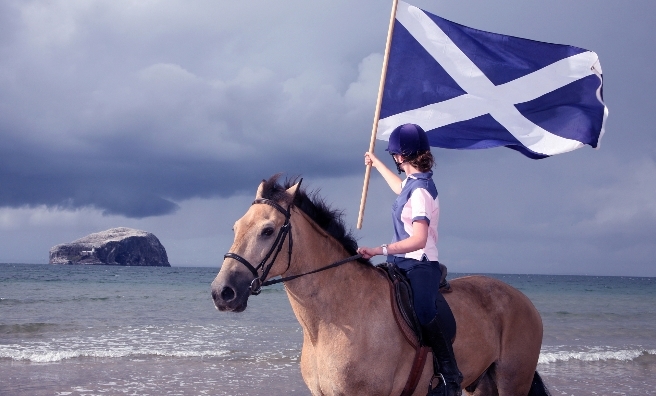 The Saltire Festival 2014
1.  Branch Out!
From November 22 until Sunday, January 4, Stickman: Live on Stage is at the Paradiso Spiegeltent in St Andrews Square, Edinburgh. This delightful adaptation of Julia Donaldson and Axel Scheffler's hugely-popular children's book features a trio of top actors and is packed full of puppetry, songs, live music and funky moves. Check the website for performance days and times.
2.  Fly The Flag
East Lothian Council's Saltire Festival returns for its fifth year from November 24 until November 30. Event highlights include a themed Haddington Farmers' Market, the annual Feast 'n Folk featuring great music in some of the area's top bars and restaurants, a special themed race day at Musselburgh Racecourse and the John Muir Winter Carnival at Foxlake Adventure. For more Homecoming events, click here.
3.  Enjoy Animal Magic!
Find that special present at the festive shopping night at Edinburgh Zoo on Wednesday 26 November and Wednesday 10 December – and Santa will be taking time out of his busy schedule to stop by his special Zoo grotto to meet and greet little ones! And although you might not be able to take home an actual penguin like Monty from the John Lewis Christmas TV advert, you can choose from cuddly penguins in every shape, colour and size!
4.  Aim High!
Dundee Mountain Film Festival is the UK's longest continuous running mountain film festival and features an international programme of speakers, as well as award-winning films and exhibitions. This year's festival will be held in Discovery Point and Bonar Hall and runs from November 27-29.
5.  Enjoy a Gourmet Experience
The Four Seasons Hotel in St. Fillans is hosting a special wine tasting dinner on November 28. The St Andrew's gourmet wine dinner will be led by Richard Meadows of Great Grog wine merchants and will have a Scottish Game theme, emphasising some of the great Scottish game available at this time of the year. The five-course, fine dining meal with matching wines costs £55 per person, with special rates available for overnight stays. To book, call 01764 685 333 and quote "Wine Tasting Weekend".
6.  Whirl & Birl!
Dance the night away in Edinburgh's St Andrew Square at the legendary Ceilidh at Christmas with the equally legendary Robert Fish Band on November 28 and November 29. Great music, fabulous traditional country dancing and experienced callers who will make sure that everyone can join in!
7.  Have A Dram (or two!)
The Drambusters Whisky Festival is taking place in Dumfries on November 29. With around 200 different whiskies and from around 30 different suppliers, this evening is a must for lovers of Scotland's national drink. Tickets are limited to 650 so check the website for the most up to date information.
8.  Start Your Christmas Shopping
Linlithgow Advent Fair is on November 29 and includes a craft fair in St. Peter's Church, the monthly farmers market at The Vennel and the annual street fair and craft in the Burgh Halls. As darkness falls, there will be a Grand Torchlight Procession, ending at The Cross where carol singing will herald the switching on of Linlithgow's Christmas tree lights.
9.  Shop To Your Heart's Content
From 10am until 4.30pm on November 28, 29 and 30, you can shop, shop and shop again at Hopetoun House Christmas Fair. Over 60 stalls will be packed with original and unusual Christmas gifts – and there's the added bonus of the Hopeton House's fabulous festive atmosphere.
10.  Buy A Chip Off the Old Block!
On the weekend of the November 28-30, Spanish artist Javier Diaz is showcasing a selection of his wooden sculptures at Melville Castle. The wood carvings on display – and available to purchase – are all very different, using different materials and each with their own story.
For lots more ideas about places to go, pick up a copy of this month's Scots Magazine! It's in the shops now or subscribe by clicking here.