The 306: Dawn
---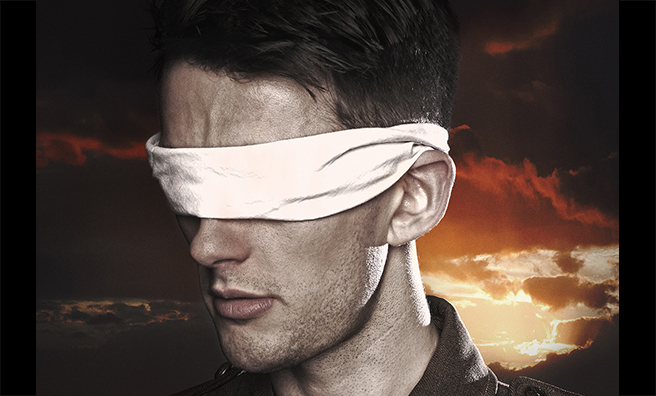 This world premiere in Perthshire shows World War I from an unusual perspective
There have been many commemorative events over the last few months to mark the anniversary of major events of the First World War – but The 306: Dawn one with a difference.
With July 1 being the anniversary of the first battle of the Somme, the National Theatre of Scotland, 14-18 NOW and Perth Theatre have combined to present The 306: Dawn,  a new piece of musical theatre written by Oliver Emanuel with music composed by Gareth Williams.
Based on real events, it charts the heart-breaking journey of three of the 306 British soldiers who were executed for cowardice, desertion and mutiny during the war – 21-year-old Glaswegian, Joseph Byers, Private Harry Farr (25) from London, and Joseph Willie Stones, a 24-year-old Lance Sergeant from Durham.
With a contemporary score performed by the Red Note Ensemble, the play explores the vulnerability and devastation of the battlefields alongside the inner struggles of the men.
It is the first of a trilogy of new plays commemorating the war to be presented in 2016, 2017 and 2018. The first is set in France around the Battle of the Somme.
A Poignant Setting
And if play isn't atmospheric enough, the performance will take place in a barn at Dalcrue Farm, Perthshire, giving added poignancy to the proceedings. Audiences will be transported from the Perth Concert Hall to the farm for each performance.
"In 2012, Gareth Williams and I were looking at planned memorials for the First World War," says Oliver Manuel.
"It felt like all the stories were about bravery, sacrifice and heroism and whilst these are powerful testimonies, we felt something was missing. What about those who failed to live up to this ideal?
"We found out about the 306 men shot for cowardice and the stories of their families and their 100 year campaign for their pardon. It was an instant connection. The story challenges what we think about the war and how we memorialise the dead."
With previews on May 24 and 26 and a school performance on May 27, performances of The 306: Dawn run from May 28 until June 11.
---
Find out more…
For more information, visit the National Theatre's website.
Age guide 14+ Contains strong language and adult themes.
---
The Somme
Read Paul Cockburn's
insight into the Scots
actions at the Battle
of the Somme in
The Scots Magazine
June issue – out May 19
and available here.