The Scots Magazine August 2019 Issue – Out Now!
---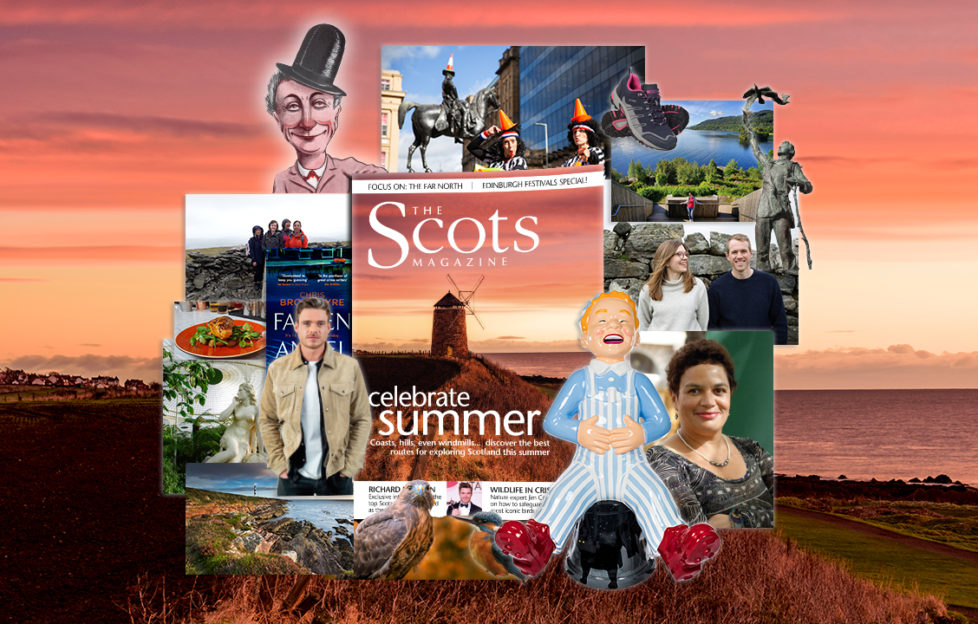 ---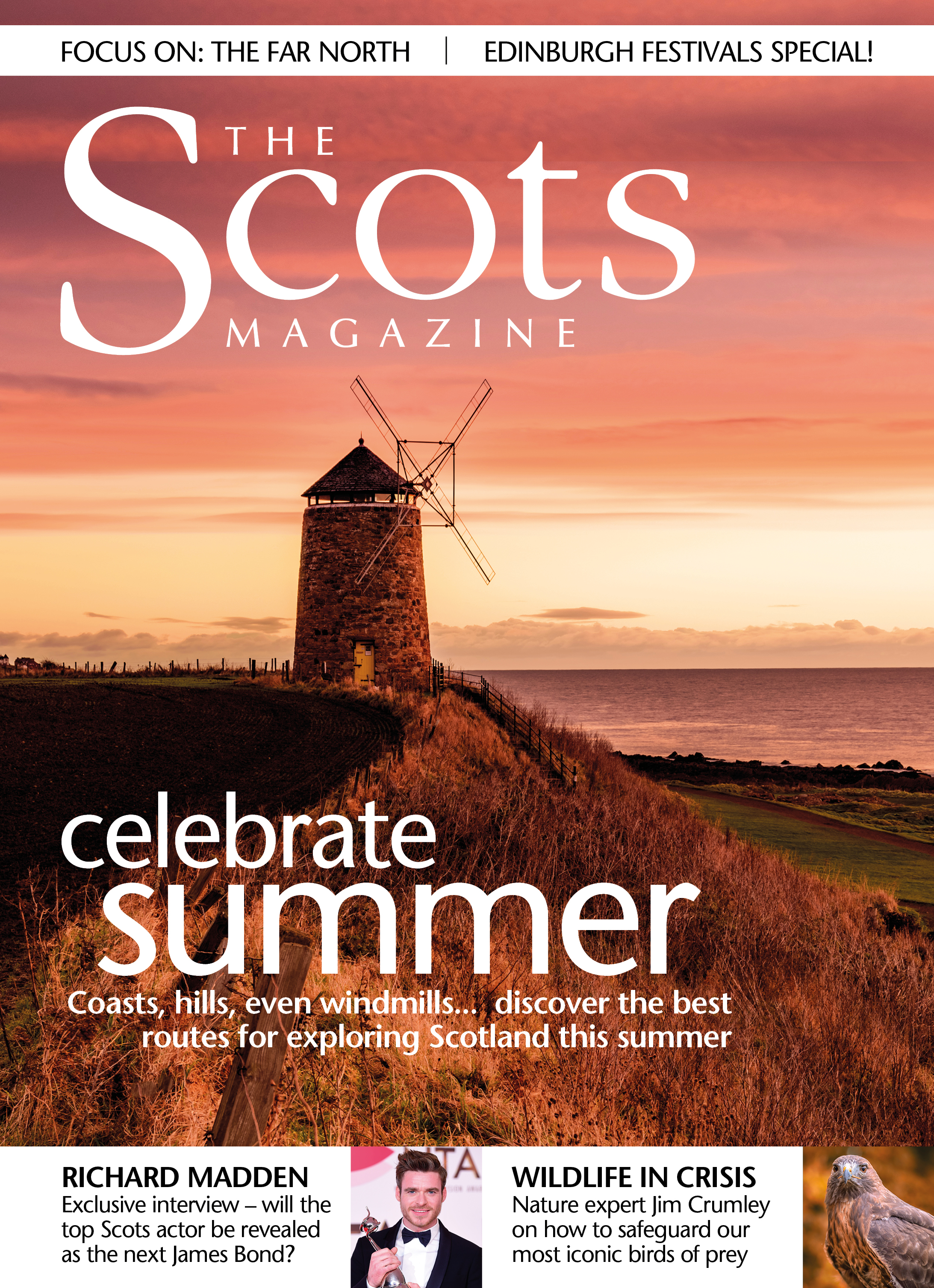 The August issue of
The Scots Magazine
is in shops now!
You can find your nearest stockist by entering 
your postcode here. There are loads of ways to
get it digitally to your smartphone or tablet, too
– just visit the app store, or get a digital subscription.
---
CONTENTS
Great Scottish Railway Journeys is aboard the Far North Line, Inverness to Thurso
Celebrate giants of entertainment at Edinburgh International Festival
Cameron McNeish roams the Cairngorms, but avoids the summits
Dancers, musicians and comedians take to Glasgow's Merchant City
We talk to Richard Madden about carving a space for himself on TV

Jim Crumley investigates the hypnotising nature of harriers
Gig previews from Kelvingrove to Kirkcaldy with Sound of Scotland
On Your Bike for fantastic views in the Ochil Hills
Take A Hike in Fife's Tentsmuir Forest for low-level, high-quality walks
Discover the 10 best trails for exploring Scotland
Get the lowdown on the Oor Wullie BIG Bucket Trail
Scotland's Home Of The Year is a stunning build on the Kirkcudbrightshire coast
Get the whole family involved with Carina's Kitchen 
Kenny MacAskill looks at Scotland's infamous Peterloo masacre
All the latest reviews in Scottish Bookshelf
Polly Pullar explores nature's ability to heal at Murton Reserve
A fantastic mix of Picts and paintballing in a nine-page Focus On Dornoch and The Black Isle
Wee Blether with Fergus Linehan, director of the Edinburgh International Festival
William Playfair is this month's A To Z Of Great Scots
Whisky expert Euan Duguid enjoys a proper Downpour
A colourful enigma in the world of Scottish theatre revealed
Best Scottish Garden we continue our series with a swathe of colour at Glasgow's Botanic Gardens
Plus our pick of the best…
The Great Gear Guide, Around Scotland events,
and reviews of the best hotels and restaurants
will keep you right this month.
---

Never Miss An Issue

Of The Scots Magazine.
Save an incredible 25% on the shop price when you subscribe!
Or find y

our nearest stockist

here

.
---