The Ultimate Journey North
---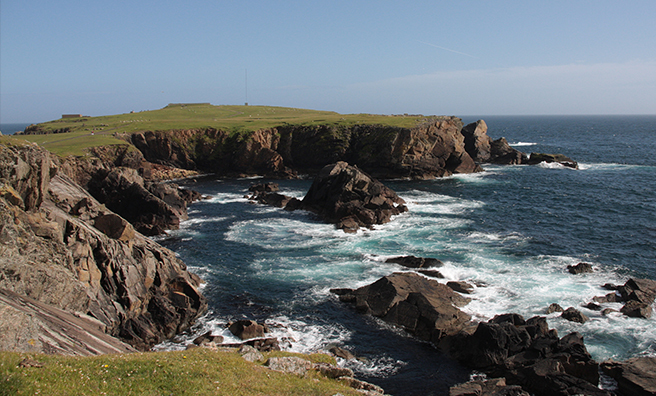 Wildness, remoteness. The end of Britain.
Vikings, Archaeology, Norse-ness, Simmer Dim. Wildlife, Knitting, Shetland Ponies & Heritage.
These are the North Isles of Shetland, the most northerly islands in the UK.

---
UNST
---

Unst is the ultimate destination for
those with adventure in their soul.
It is the most northerly inhabited island in the United
Kingdom, and one of the most unique islands in Europe.
It boasts scenic beauty, rich history, heritage
and traditions alongside a mystical charisma.
Its rugged landscape will spectacularly charm you
and the golden, often empty, beaches leave you
feeling in awe of such a wonderful space. 
National Nature Reserves provide you with some of Britain's best wildlife opportunities along with lifetime memories and views.
Getting here is an adventure, and so is being here. 

---
YELL AND FETLAR
---

The sister islands of Yell and Fetlar are within comfortable
reach and each has its own unique atmosphere and allure.
Yell is well-known for its wildlife,
stunning landscapes and creative community.
The isle of Fetlar, also known as the 'Garden of Shetland'
is blessed with an abundance of birdlife including many
rare and endangered species, as well as wild otters.
"A windswept, adventure-filled and untamed journey awaits you in the North Isles of Shetland."
If you would like us to send you a free
information pack, please email us here.