Top Tips For Winter Mountain Safety
---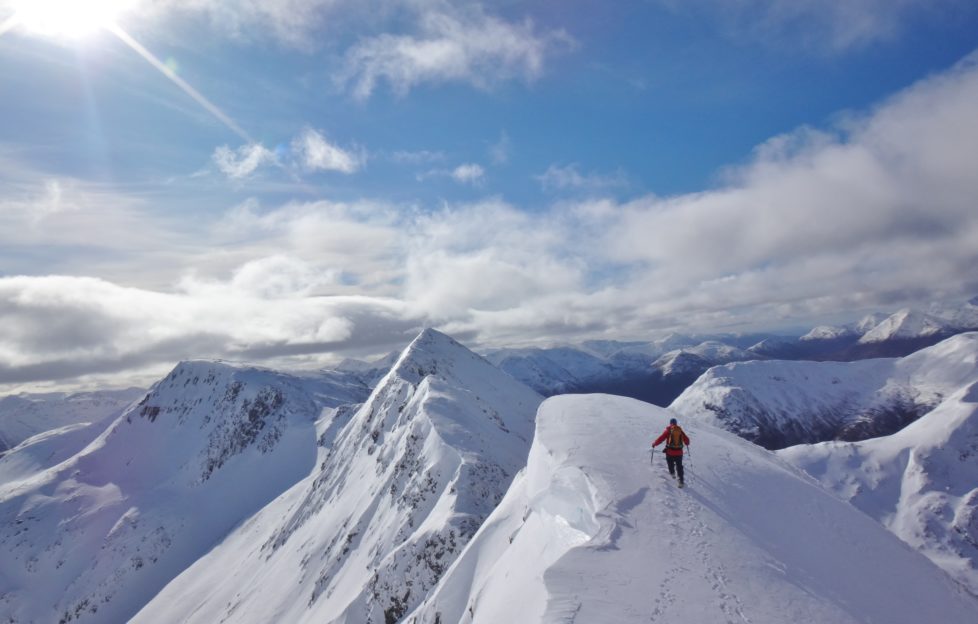 Pic: Duncan Gray
Stay safe on the hills of Scotland with top tips and safety advice from Mountaineering Scotland's Mountain Safety Advisor, Heather Morning
In the mountains of Scotland, winter is well and truly here. Thousands of outdoor enthusiasts will be taking to the hills over the coming months. But whether you're enjoying mountaineering, ice climbing or snowsports, safety is paramount.
We ask Mountain Safety Advisor, Heather Morning, for her top winter safety tips.
Safest routes for winter hiking
The basic dos and donts whilst hiking during this season
What to pack to "winterise" your backpack
How often do inexperienced hikers underestimate the winter conditions on the hills
Worst case scenario when hiking in the Scottish winter
Your main piece of advice for anyone heading for the hills this season
Last year seven Scottish organisations joined forces as a part of the ThinkWINTER campaign. The organisations involved were Scottish Mountain Rescue, Mountaineering Scotland, Glenmore Lodge, the Association of Mountaineering Instructors, SAIS, the Mountain Weather Information Service, and Police Scotland. ThinkWINTER hopes to regroup this year and reach both experienced winter hill-goers and those venturing out in winter for the first time.
TOP TIPS
We've selected some top advice from the people behind ThinkWINTER to help keep you safe on the Scottish hills this winter.
"Obtain avalanche reports and other useful information from the Scottish Avalanche Information Service at www.sais.gov.uk, and the Met Office, and MWIS websites."
– Mark Diggins, Coordinator of the sportscotland Avalanche Information Service
"Front-load your activities with some quality time spent assessing the critical information. This includes mountain weather, avalanche forecasts, underfoot conditions and the nature of terrain. Understand your motivations for your trip and find like-minded people to experience them with. Ensure an open dialogue about your plans, your capabilities and equipment.""
– Shaun Roberts, Principal at Glenmore Lodge, the national outdoor training centre
"Leave earlier to get back earlier because of the lack of light, and adapt your day to the conditions. Keep your mobile phone fully charged, in a warm place, and do not use it for navigation. Mapping software for phones is great but it eats up batteries, especially in winter."
– Kev Mitchell, vice chairman of Scottish Mountain Rescue
https://www.mountaineering.scot/safety-and-skills/courses-and-events/courses  courses & events including details of our Winter Lecture Series
https://www.mountaineering.scot/find-a-club Find a club
https://www.mountaineering.scot/safety-and-skills/essential-skills/mountain-rescue if things go wrong
https://www.mountaineering.scot/safety-and-skills/essential-skills/mountain-rescue/calling-for-help how to register for the emergency text service.
For more information, check out the useful links below.
Mountaineering Scotland: https://www.mountaineering.scot/
Glenmore Lodge: https://www.glenmorelodge.org.uk/
Sportscotland Avalanche Information Service: https://www.sais.gov.uk/
Scottish Mountain Rescue: http://www.scottishmountainrescue.org/