Under The Sturgeon Moon with the Munro Moonwalker
---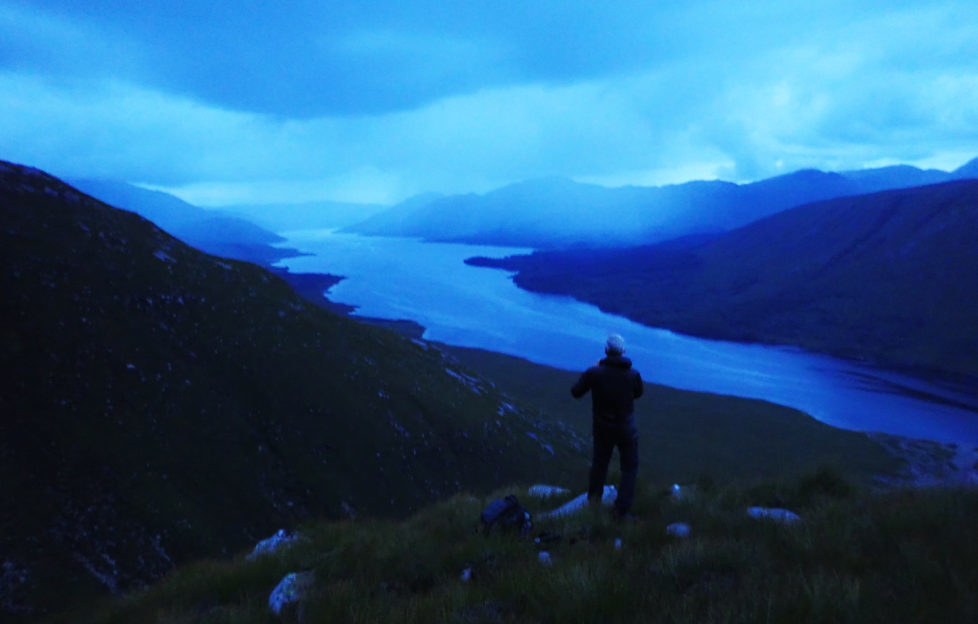 The Sturgeon Moon was swimming beneath billowing waves of cloud when Alan Rowan made his midnight hike, which was rather fitting…
THE ninth full moon of the year and a night walk on Ben Starav. For once, though, it wasn't about the mountain. This was the time of year when the Native Americans saw the rivers and lakes teeming with fish. They refer to this moon as the Sturgeon Moon, as it was by its light they caught the fish that would see them through winter.
It seemed fitting, therefore, that the chosen mountain should be approached by water. Starav is one of few Munros that can be accessed directly from the waterside. Its slopes sweep straight up from Loch Etive with hardly a pause for breath.
I was accompanied by author Patrick Baker, a lover of the hidden corners of our landscape and an experienced canoeist. We made a direct crossing of the loch before turning to follow the eastern shore to our starting point at Rubha Doire Larach.
We made good time but the difference in the light was already noticeable. The climb up the south-west ridge is just three kilometres, but it gives little respite from sea level until the 900-metre contour.
A Moon In Need Of Fine-tuning
The peaks on the southern horizon were being rapidly swallowed by cloud as we rose. The light was fading with the views, but then we caught the glow to the east. Another few metres of ascent and we could see the Sturgeon Moon, a yellow ball of fuzz, as though in need of fine-tuning. Seconds later, it was gone again.
We continued to get glimpses throughout the next few hours amongst the dark shadows of the skyline. It seemed to be swimming beneath a sea of cloud. Occasionally it crested before diving back beneath the billowing waves.
We reached the summit cairn at the apex of three fine ridges, then dropped cautiously through the jumble of boulders in a dark, starless, and now moonless, night.
The long, waterlogged walk back along the shoreline was mostly in gloom and, in the latter stages, rain but thankfully the forecast winds hadn't yet arrived so our weary paddle back across the loch proved incident-free.

This Sturgeon Moon expedition was
hike number nine on Alan's mission
to "bag" all 13 full moons this year.
You can read all of his 2018
Mountains Of The Moon blogs here.