Universal Comedy Raises A Smile
---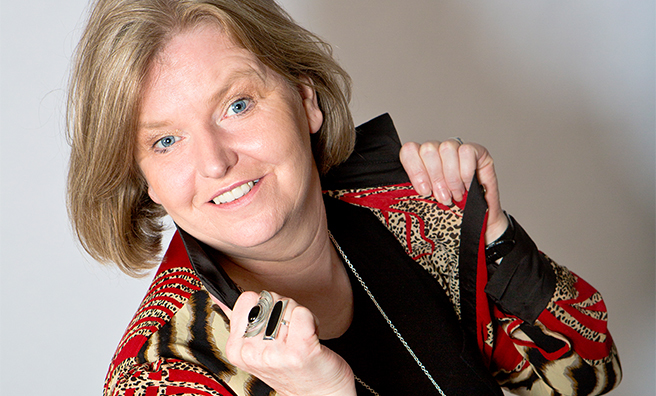 The Scottish Parliament is in for a treat today as Jojo Sutherland and Universal Comedy entertain guests and raise awareness of their great cause.
Featuring stand-up routines and talks by the graduates, the event will showcase the Universal Comedy's aim to help those with long-term illness enjoy the lighter side of life.
The charity employs professional comedians to lead comedy workshops, boosting the self-confidence of people who have been house or hospital-bound, and helping them to reconnect with society.
Sandra White MSP invited Universal Comedy to the parliament as part of the Scottish government's commitment to person-centred, safe and effective health care.
Edinburgh Fringe and Glasgow International Comedy Festival regular, Jojo Sutherland, is one of the Universal Comedy's workshop leaders and highlights her role with the charity as one of the best things about her job as a comic.
Tonight she will be performing a specially devised sketch alongside other tutors to explain the role of Universal Comedy.
"The event at the Scottish Parliament will be a fantastic opportunity to put five participants from recent courses in front of an audience where more people will get to see first-hand how these fantastic workshops genuinely help change lives and benefit people will ill-health."
The workshops focus on developing the attendees' experiences of ill-health, turning negatives into positives and boosting self-confidence. To find out more about this worthy cause, click here.
---
About the charity
Set up in 2004 by Patsy Morrison after she realised the benefit of laughter during a long stint in hospital
It runs Developmental Comedy Courses for people with long term ill health who feel isolated in the community
Taster Workshops also give potential participants a chance to try it out without committing to anything
There are also staff workshops involving team-building and communication skills with a comedy slant available for organisations
Each year participants put on a live performance as part of Glasgow International Comedy Festival and at the Edinburgh Fringe to raise awareness