Making Way While The Sun Shines
---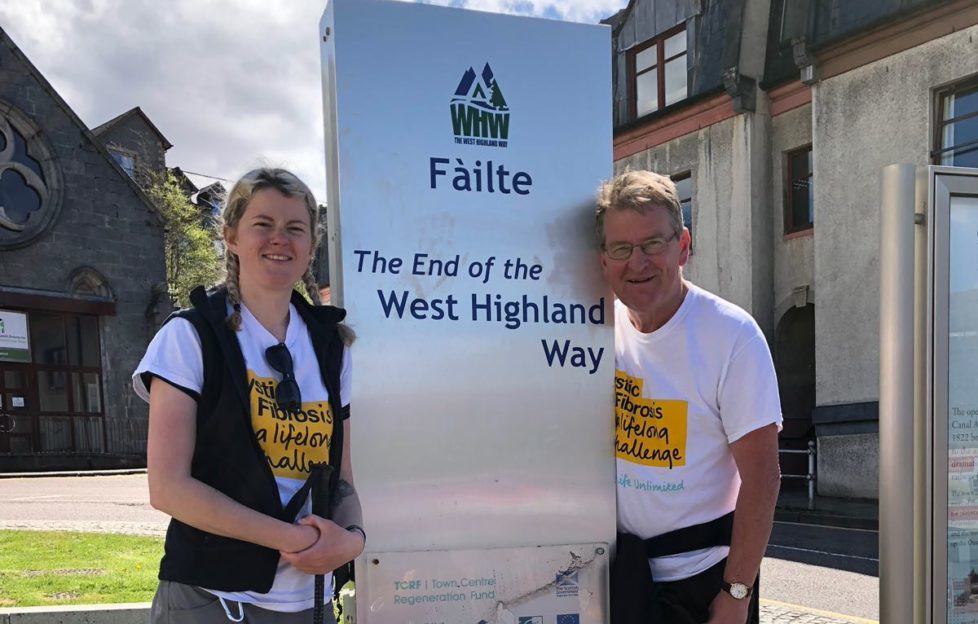 Our Garry Fraser celebrates completing the West Highland Way!
96 miles later, and after around 40 hours of walking, my daughter Allyson and I reached the final point of the West Highland Way on Saturday.
Since I last completed the Way, the finishing point had been moved an extra half mile – but what's another half-a-mile in the context of walking the Way?
We walked the final leg from Kinlochleven to the end of Fort William's High Street in brilliant sunshine. Although brilliant sunshine wasn't there all the time, fine dry weather was. In fact, in the 6 or so days of walking, I reckon we had only an hour of intermittent rain! No midges either!
The stage from Balmaha to the Drovers Inn at Inverarnon was the toughest by far, 21 miles of boulder-hopping, but the going was good from then on, as was the first leg from Milngavie to Balmaha.
Highlights? Too many to choose from!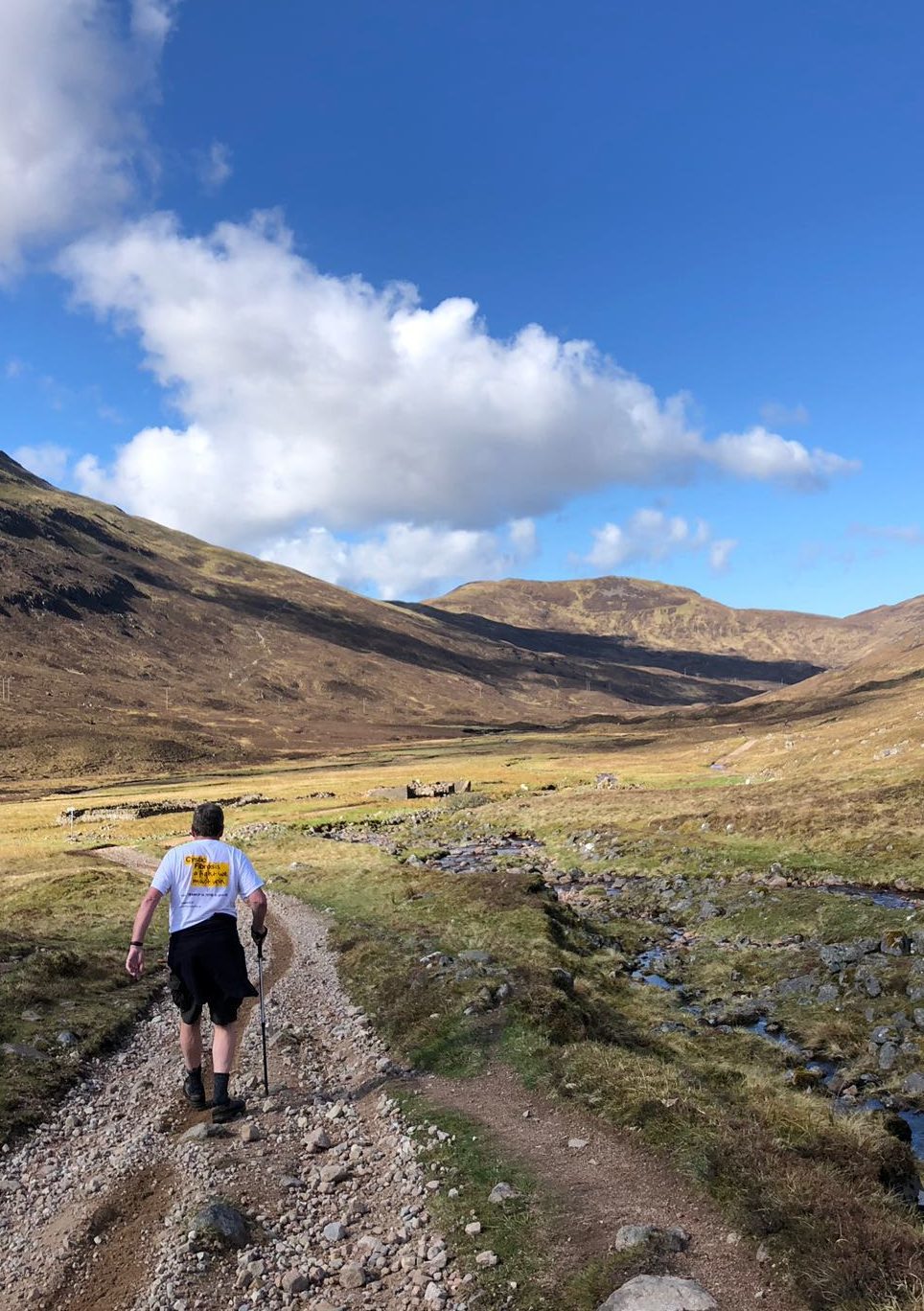 If pressed, I'd say the track along Rannoch Moor from Inveroran to Glencoe was a particular favourite for me.
The sunset over the Buachaille Etive Mor was also a highlight – witnessed as we settled down for the night in a hobbit hut in Glencoe Mountain resort. The final day through the Mamores was another forgettable experience.
This was our second hike to raise funds for Cystic Fibrosis Trust, having completed a fundraising climb of Ben Nevis last year.
Throughout the walk Allyson was checking our JustGiving page, and when we passed the magical £1000 target, we had cause to celebrate!
As it stands now with offline funds obtained through friends, colleagues and family, we are now way over the £2000 mark, which is incredible.
The total distance was more than 700,000 steps
Walking the West Highland Way is a very sociable outing.  We met up with folk time and time again, at lunch or in the evening, to exchange views, compare experiences and revel in the camaraderie.
I had done the Way before, but didn't really appreciate the magnificent countryside it passes through. I did this time and was able to point out to Allyson landmarks that are some of our country's most iconic sights.
Seeing Scotland's glories at close up gives you an extra spring to your step and make any weariness disappear.
If you'd like to sponsor Garry and Allyson for their West Highland Way hike, simply click on the link below.
https://www.justgiving.com/fundraising/allyson-fraser2