Win tickets! Fringe By The Sea – Happy Mondays
---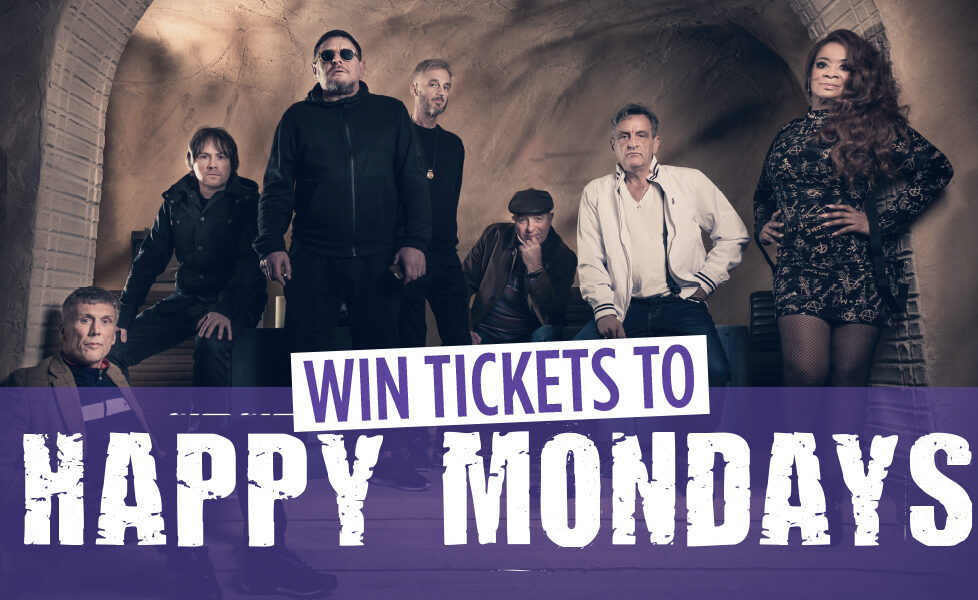 Win one of five pairs of tickets to see Happy Mondays at Fringe By The Sea…
All entries close July 27 at midnight.
Happy Mondays
Saturday 13th August, 2022
Belhaven Big Top, The Lodge Gardens
8pm – 10pm
Each ticket is worth £30
The Happy Mondays' classic line-up of frontman Shaun Ryder, Bez (freaky dancing and percussion), Rowetta (vocals), Paul Ryder (bass), Mark Day (guitar), Gary Whelan (drums) and Dan Broad (MD/guitar/keys) will perform their classic hits such as 24 Hour Party People, Step On, Hallelujah, Loose Fit, Judge Fudge, W.F.L. and Kinky Afro, amongst many others.
The Happy Mondays became the pioneers of the Madchester sound after signing to Tony Wilson's Factory Records in the late '80s, blending their love of funk, rock, psychedelia and house with the sounds of the UK's emerging rave scene.
The Happy Mondays' reputation as one of Britain's most influential and loved bands was recognised when they won the Ivor Novello Inspiration Award in 2016.