Winter Warning For Mountaineers
---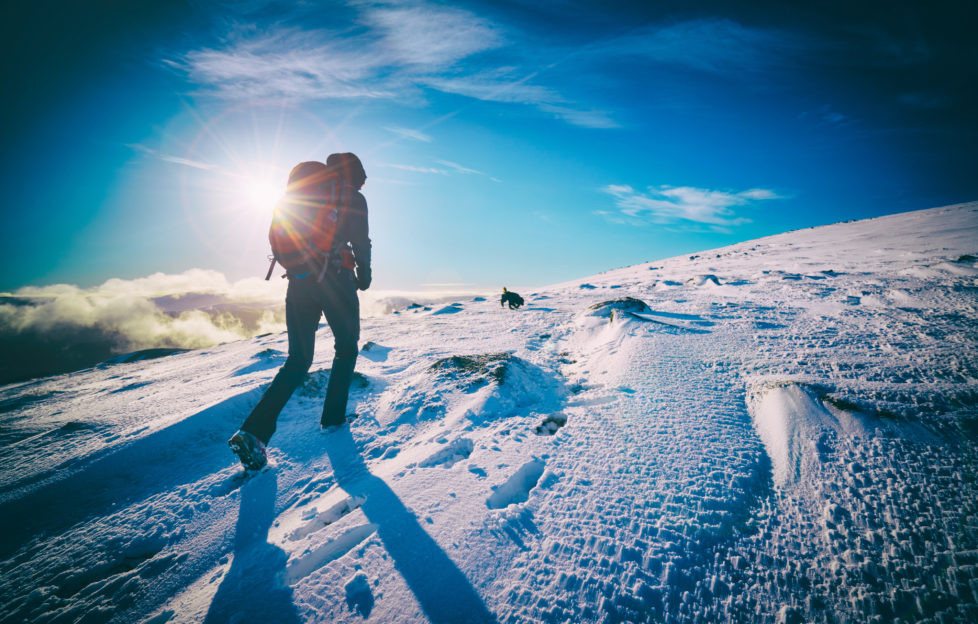 Pic credit: REX/Shutterstock
Mountaineering Scotland urges hikers to remember proper winter precautions and preparation in continued #thinkWINTER campaign…
With winter conditions at last established in Scotland's mountains, mountaineers are reminded not to get carried away by excitement.
After a winter which has been characterised by warmer than usual temperatures and lack of good snow, many keen hill walkers, climbers and ski tourers are eager to get out into the white stuff and make the most of the pleasures of the winter mountains.
But experts have cautioned people to remember the golden rules of winter mountaineering: be prepared, be equipped and check conditions before you go.
Heather Morning, Mountain Safety Adviser for Mountaineering Scotland, said, "People are understandably excited now that proper winter conditions seem to have finally settled in – I'm looking forward to getting some great quality mountain days myself.
"But don't let that excitement overrule your hill sense. There has been a lot of fresh snow and a lot of wind, which creates often complex situations regarding avalanche risks on different parts of the mountains, so it is absolutely essential that you pay close attention to the advice from the Scottish Avalanche Information Service at www.sais.gov.uk as well as a good mountain-specific weather forecast."
This week has seen over 50 UK and international winter climbers busy on Scotland's icy cliffs and gullies and avalanche risk has been one of the main considerations each evening when planning which routes to go for the following day.
Some long-cherished goals have been put to one side as approach-routes to some of the cliffs have been at risk of avalanche, with the old rule at the front of everyone's minds: "The mountains will always be there. The trick is to make sure that you are too."
Planning and safety advice for winter mountaineering is available on the Mountaineering Scotland website at www.mountaineering.scot/thinkwinter