A Year Of Conversation For Scotland
---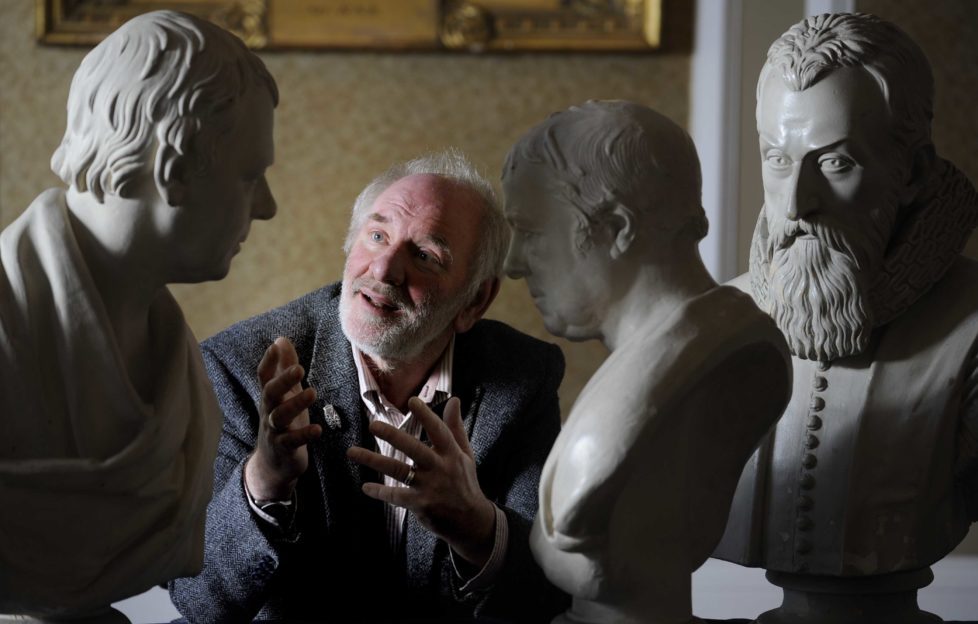 A Year Of Conversation Creative Director Tom Pow
A new Scottish and international initiative, A Year Of Conversation, brings together high-profile partners to celebrate the positive power of conversation.
Led by creative director and poet Tom Pow, the national launch of A Year Of Conversation will take place with a day-long event called The Art of Conversation. Hosted by the Royal Society of Edinburgh, this free but ticketed event hopes to celebrate and explore the way we speak to one another.
The Art of Conversation will look at everything from conversation in a digital world to conversation through the arts. It takes place at the Royal Society of Edinburgh (RSE), George Street, Edinburgh on 16 February.
Creative Director Tom Pow says:
"A Year Of Conversation is about celebrating, initiating and exploring conversation in our lives. At a time when mutual understanding appears threatened this project will show that our culture is an open one. Or show the role of conversation in helping it to become one.
"The vision is for something national and international, serious but playful, both necessary and important. It will demonstrate the truth of Montaigne's words, 'We belong to all countries'.
"True conversation makes life richer and gives us the chance to build up empathy. We can build connections and gain fresh perspectives across borders, cultures and generations.
"I have found an immense generosity and creativity among our partners for the project. That is demonstrated by the exciting series of encounters that make up The Art of Conversation."
The RSE is partnering with A Year of Conversation for the national launch. Its work sharing knowledge and understanding is known worldwide. Founded in 1783 its fellows have included some of Scotland's greatest scientists, engineers and thinkers.
Professor Dame Anne Glover, President of the RSE, added: 
"Conversation opens our minds to a whole universe of knowledge and ideas. It's fundamental to who we are as human beings and how we understand our world. So we are delighted to be hosting the national launch event for A Year Of Conversation.
"With so many new platforms and channels of communication, and with society becoming so large and complex, it's really important to explore all the possibilities that now exist to get conversations started. We need to break down the barriers there are between different communities, philosophies, countries and cultures."
Nationwide events
A Year of Conversation will involve events and activities all across Scotland. These will aim to get people conversing in a range of ways and about a wide variety of topics. For example, some will be about conversation in our personal relationships, others will involve wider social, health and political issues. So, some involve scientists and academics. Then, others focus on artists, musicians, writers and storytellers.
A Year of Conversation is working with a wide range of organisations including the National Library of Scotland. Also Scottish Book Trust, The Stove, Voluntary Arts Scotland, Highlight Arts, The Lyceum Theatre and the Scottish Storytelling Centre. Also, The Scottish Poetry Library, The Playwrights' Studio, Literary Alliance Scotland, Edinburgh International Books Festival, Wigtown Festival Company and StAnza. DG Unlimited and the University of Glasgow are also involved.