Your Scotland!
---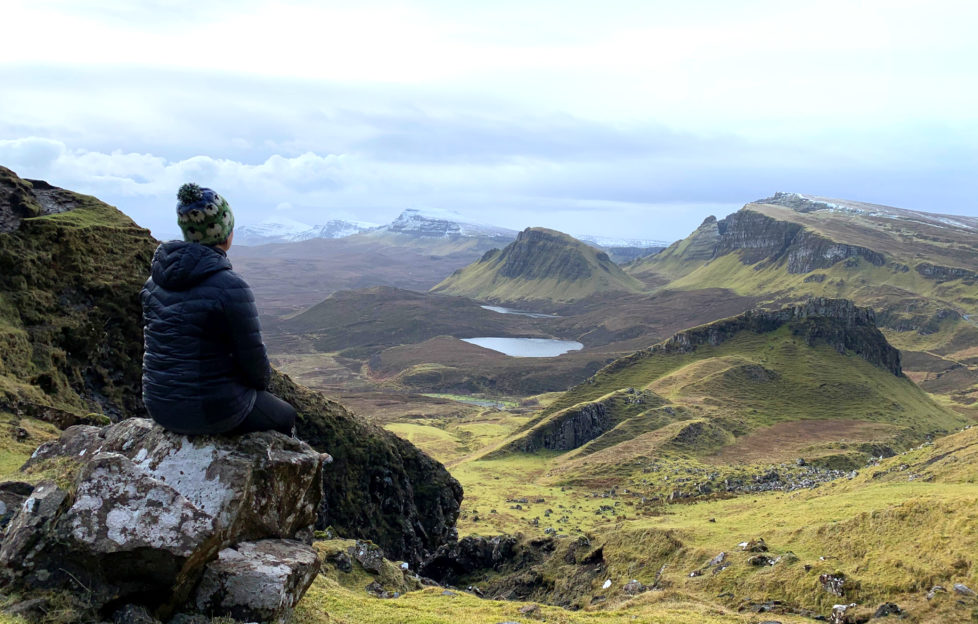 The Quiraing Walk on the Isle of Skye in Scotland
As summer fast approaches, discover The Scots Magazine team's favourite places around Scotland…
We also want to hear from you! What are some of your favourite holiday destinations to visit across Scotland?
To kick things off, we ask The Scots Magazine team for some of their favourite spots and why.
Let's get inspired!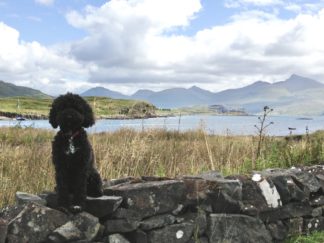 Production Editor, Rachel
The tiny and beautiful island of Ulva is one of my favourite places. You get to it via a little ferry which you call by signalling from a wee slipway on Mull. I dream of going back and spending a week wild camping and exploring. Here's my dog Pepper posing on Ulva with views of Mull behind.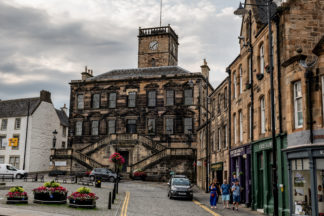 Magazine Journalist, Scott
I grew up in Linlithgow. Whenever I return to visit friends or family, I'll always bump into somebody else I know on the High Street or in the pub. I love that about Linlithgow – that sense of community. I maybe didn't appreciate it so much growing up, but I'm always excited to go back.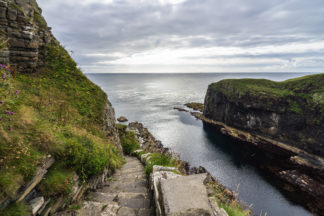 Graphic Designer, Aileen
I have fond memories of childhood holidays to Lybster in Caithness, to visit my mum's family on a croft. Surviving the 8-hour car journey from Fife – in the days before the Kessock Bridge, my brother and I would have fantastic days helping with the animals, learning to drive the tractor and climbing the cliffs to the harbour amongst the calls of the seabirds.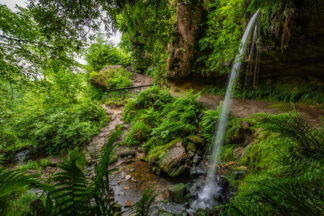 Picture Researcher, Ailsa
I love going to Maspie Den in Fife, and our dogs love it there! It is close to home yet feels like a real adventure. The highlight for me is reaching the large waterfall that you're able to walk behind! There is also a lovely café near the carpark with water bowls for the dogs afterwards.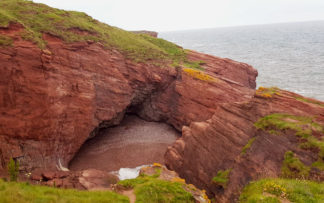 Multimedia Journalist, Hannah
The Arbroath Cliffs are one of my favourite spots on the East Coast of Scotland. I'm always drawn to the sea, and the unique geology of the red sandstone on these cliffs only adds to the fascination and beauty. The secret little coves along the cliff walk just like the one above are stunning and well worth a visit.

Design Editor, Nadine
The Quiraing on the Isle of Skye is a magical place. The landscape changes with every step you take and like many places on the island, it just feels otherworldly. If you are lucky enough to get a clear day, the views are breathtaking so make sure your camera is fully charged.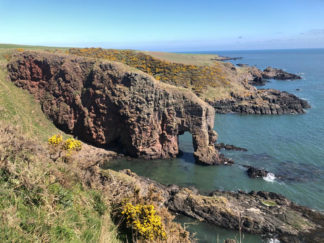 Graphic Designer, Ailsa
Boddin point holds fond memories. Crowned with a castle-like limekiln tower, it is an unusual spot to explore. The volcanic rock beach provides rock pools and secret agate-filled stones to crack open. A short walk around the cliff and you'll happen upon a huge pachyderm-shaped coastal arch aptly named Elephant Rock.
Subscribe to The Scots Magazine today and continue to be inspired (CLICK HERE)