5 Great Spa Breaks In Scotland – Sponsored
---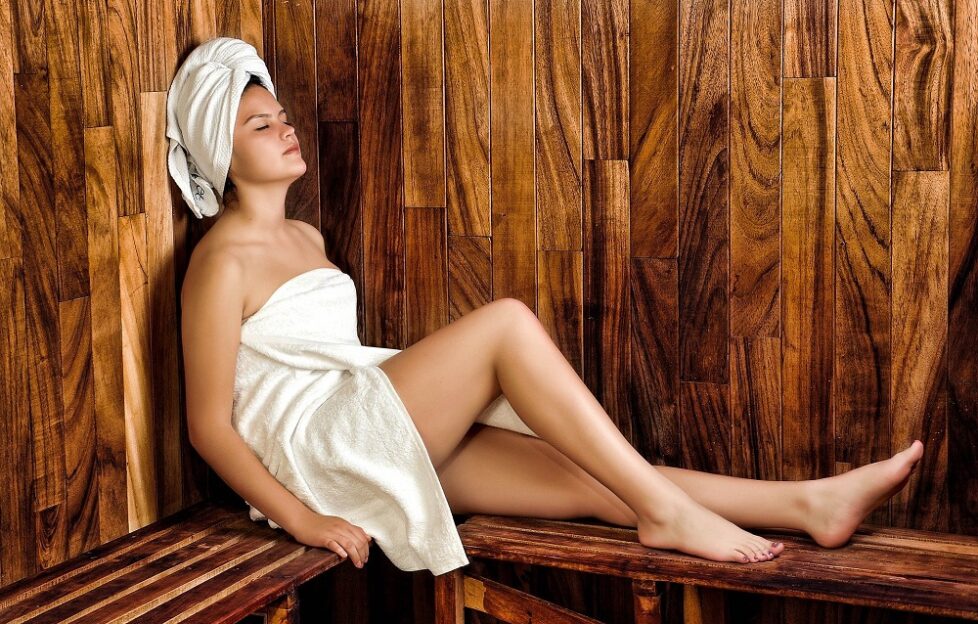 Discover a whole new level of relaxation with a spa break in Scotland.
With its stunning landscapes, gorgeous scenery, ancient forests and remote locations, is there anywhere better than Scotland to get away from our busy lives?
A walk on the wild side of the country can do wonders, but if you're after a truly relaxing escape, look no further than a spa break in Scotland.
Whether you're craving a relaxing day detox, or fancy a few days indulging in some serious pampering, there are so many different businesses out there with a perfect spa experience waiting for you.
Here are five great Scottish spa breaks – indulge yourself and rejuvenate your body and mind.
Balmoral Hotel, Edinburgh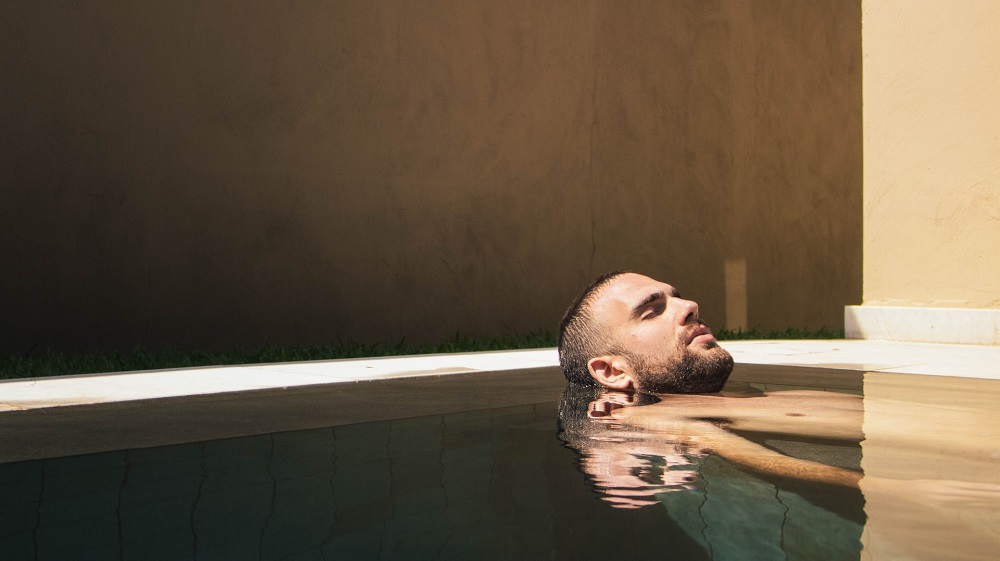 Located next door to the main Waverley train station in the heart of the city, the Balmoral Hotel has defined the Edinburgh skyline since it opened in 1902.
To this day, the landmark clock runs three minutes fast to ensure guests don't miss their train!
While it may be all hustle and bustle outside, once you walk past the Balmoral's kilted doormen, you'll be transported to a world of calm and relaxation.
The hotel boasts over 150 rooms and suites, with spacious marble bathrooms and views across Princes Street to the world-famous castle.
Incredible dining awaits at the Michelin-starred Number One restaurant, and you'll get a fabulous afternoon tea at Palm Court.
The stunning Balmoral Hotel spa offers a range of treatment rooms as well as a pool, sauna and steam room.
The Irene Forte Sicilian Earth & Sea Toning treatment will detox, de-stress and leave your skin feeling silky smooth.
Stobo Castle Health Spa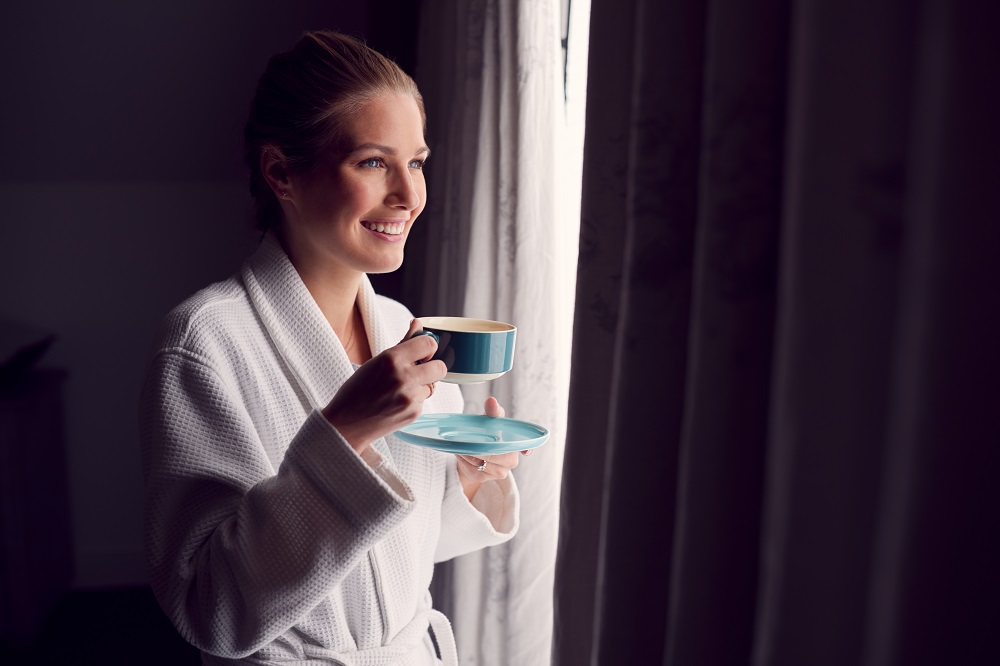 If you are looking for a soothing break at a destination spa, then you'll love Stobo Castle in the gorgeous Peebleshire countryside.
Stobo Castle was built in the early 1800s and when you arrive, you will feel like you have been transported back in time, a million miles away from the stress of the modern world.
The grounds are stunning – it's truly picture-perfect stuff, particularly the Japanese water garden. You'll reach a state of Zen-like calm amongst the waterfalls, stepping-stones, bridges and Japanese lanterns.
Meanwhile, the spa facilities are magnificent. The 25-metre pool with relaxing water jets looks out onto gorgeous views, and the hot tubs, steam rooms and saunas are spacious and spotless.
Make sure you take time for one of the wonderful massages. Wander around in your robe and take in everything this fabulous spa has to offer.
Isle of Eriska Hotel & Spa
Not far from Oban, this hotel is set in a 19th century mansion with 300 acres of spectacular grounds with views spanning the Morvern Mountains and Loch Linnhe.
Secluded and romantic, the hotel exudes Victorian luxury and a warm, hunting lodge ambience – the style is Baronial and very Scottish.
As for the spa? You won't be disappointed! Set in what was once the stables building, Stables Spa has five treatment rooms with a wide range of face and body options, and an equally plentiful range of massage treatments.
Whether you want a one-night stay for a full day at the spa or a longer break, you'll find something to suit at this hotel.
There's also a swimming pool, sauna, steam room and a gym, and with fine and more relaxed dining options, there really is everything you could want in a spa getaway.
Old Course Hotel Golf Resort and Spa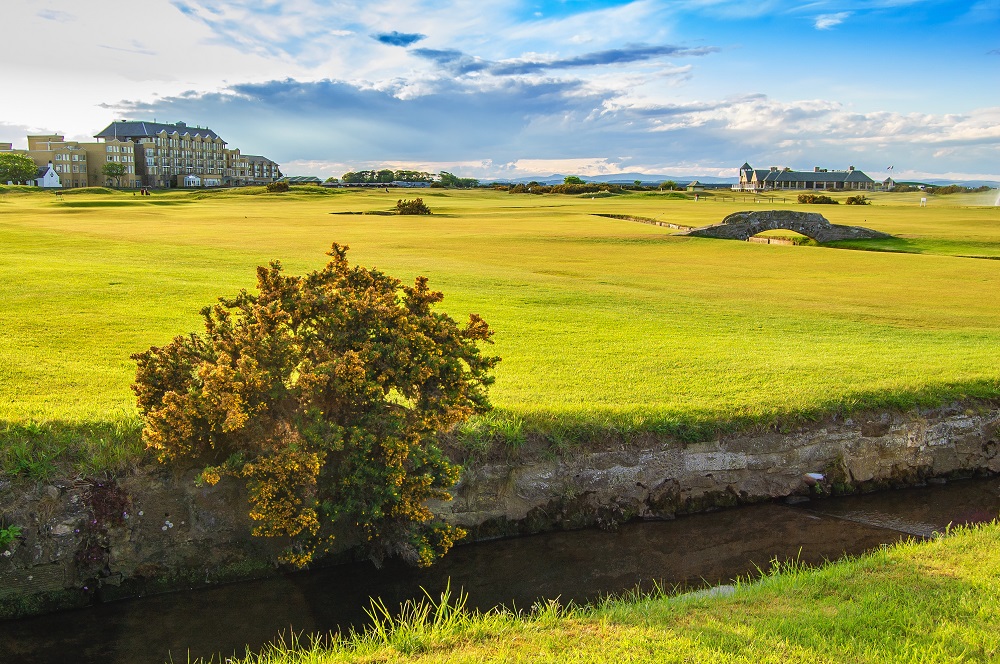 Based in the historical city of St Andrews, the hotel boasts panoramic views over the world's best known golf course – The Old Course.
The hotel actually has its own championship course too, the Duke's. But even if golf isn't your thing, you'll find it has so much to offer.
The stunning hotel has 144 bedrooms, 35 of which are luxury suites.
There are five great places to dine. Take in the views at the Road Hotel Restaurant or head to the Sands Grill for a perfectly cooked steak.
The Kohler Waters Spa is a nirvana for spa lovers – you can enjoy a swimming pool, hydrotherapy pool, ice fountain, cold plunge pool and a range of treatments and therapies.
Being immersed in lavender rain is an experience not to be missed.
The Marcliffe Hotel and Spa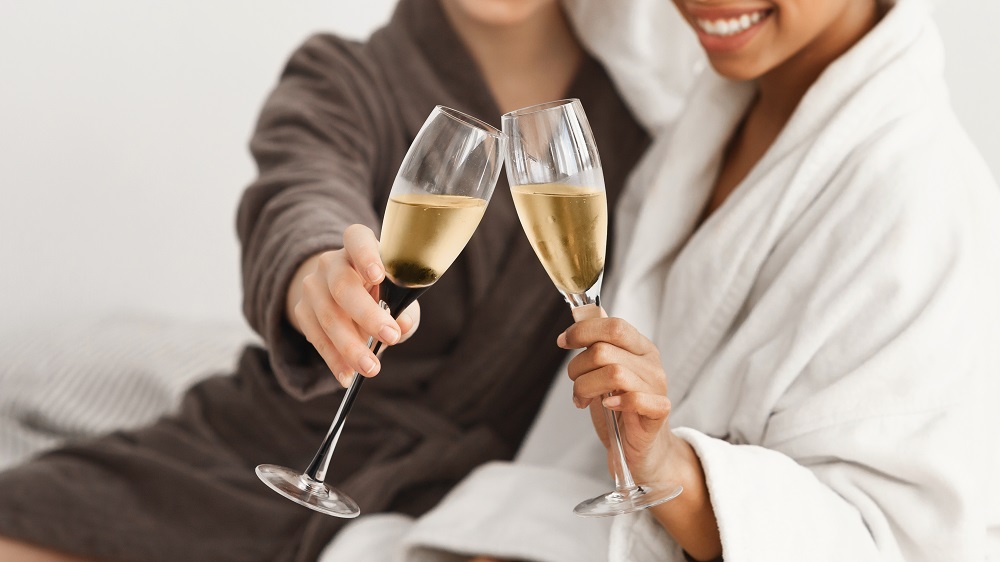 Set in beautiful Royal Deeside, the Marcliffe is only a couple of miles from the centre of Aberdeen.
Opened in 1993 by Soviet Premier Mikhail Gorbachev, the facilities are second-to-none while the feel is distinctly intimate, warm and friendly.
You'll find all you would expect from a top-class hotel, with 33 elegant rooms and 7 luxury suites, set in 11 acres of woodland grounds.
Foodies will revel in the local beef and seafood dishes on offer at the Conservatory Restaurant.
The Marcliffe also has a truly splendid spa with a variety of treatments and massage options – they also have some great anti-aging treatments.
Stay over and explore the delights this wonderful hotel has to offer or just reward yourself with a day package and champagne lunch.
Take the stress out of booking a Scottish spa break
We all need to escape the chaos of the modern life and decompress from time to time. What better way to do it than by booking some time at a spa?
Whatever you have in mind, there are so many options on offer in stunning Scotland.
And wherever you plan to visit, go online at Booksy to find and book the relaxing spa break you deserve.