"I'm a Bag of Nerves!" – Ally McCoist On His Scotland World Cup Hopes
---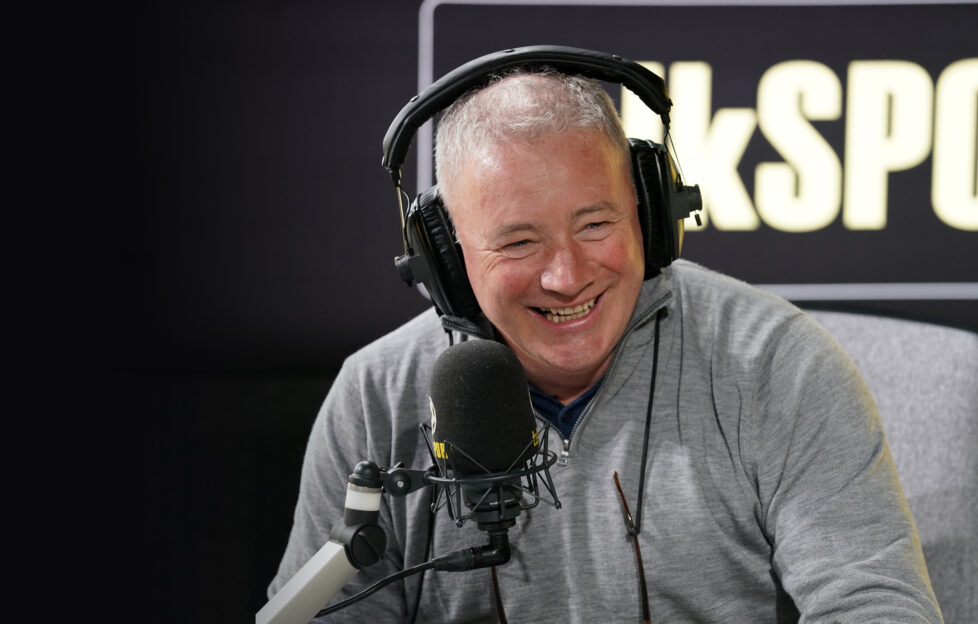 Talk Sport Ally McCoist presenting on Talk Sport. Pic by Louis Wood
As Scotland get ready for their World Cup play-off match, Ally McCoist gives us his thoughts…
The Scotland international men's football team play their all-important World Cup play-off against Ukraine on Wednesday, June 1. The winner of the match, at Glasgow's Hampden Park, will take on Wales in Cardiff on Sunday, June 5 to determine which nation heads to Qatar to take part in the World Cup this winter.
The match was originally set to take place in March but was pushed back due to Russia's invasion of Ukraine. Before the original date, we caught up with Scots football legend Ally McCoist for his thoughts on the fixture.
"I'm a bag of nerves! It's brilliant to have that feeling again because the one thing that's almost guaranteed when you are a Scotland supporter is that you are a bag of nerves no matter who we're playing," says Ally.
"There was a wee period, with the greatest respect, where we lost that feeling of excitement, that feeling of hope and I think the boys have given us that back and some.
"We have a better group of players now that Steve Clarke has to pick from and he's done a wonderful job. I think we've got as good a chance as any at qualification. We live in hope. I just think if we could get there, what a boost it would give everybody in the country again. World Cup memories for the boys and girls growing up are really, really special."
Ally played in three major tournaments for Scotland, including the 1990 World Cup, and is keeping his fingers crossed that the current squad will get to experience one too and hopefully earn some better results.
Playing at a World Cup is the greatest feeling," he says – but unfortunately, it wasn't all highs. "I remember we came off after a 1-0 defeat against Costa Rica in the opening game. It was unbelievable. Then we had a great result against Sweden, we beat Sweden 2-1. And then we've got a chance of qualifying, we're qualifying with about eight minutes to go, when Brazil scored against us. That just sums Scotland up!
"You'd far rather have been a Scotland fan than a Brazil fan. Because a Brazil fan, you know you're going to win it. Whereas with Scotland, you know you're guaranteed excitement and then, in the end, disappointment, that's what we do. But it's brilliant, you wouldn't have it any other way!"