April 2019 Issue – Out Now!
---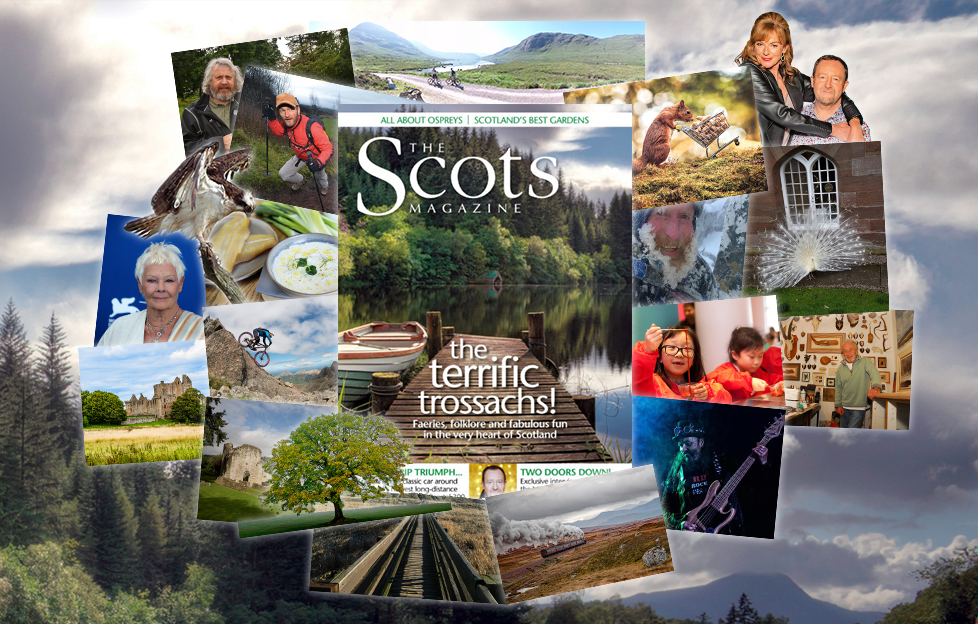 ---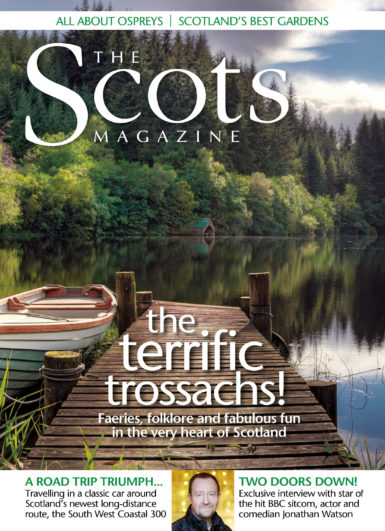 The April issue of
The Scots Magazine
is in shops now!
You can find your nearest stockist by entering 
your postcode here. There are loads of ways to
get it digitally to your smartphone or tablet, too
– just visit the app store, or get a digital subscription.
---
CONTENTS
Discover mesmerising scenery from Glasgow to Fort William on our latest Great Scottish Journey
On The Rocks Festival brings St Andrews to life
Raise a glass to the new Tennent's Lager visitor centre and 500 years of Glasgow brewing!
Best Scottish Gardens! Tropical wonders in the Royal Botanic Gardens Edinburgh kick off this new series
Nine-page Focus on the magical Loch Lomond and the Trossachs
Nature expert Jim Crumley reflects on a 40-year fascination with the osprey
Four brave men set out to traverse the Arctic to honour forgotten Scots explorer John Rae
Get on your bike for a day of sunshine in Torridon
Cameron McNeish laments the tragic loss of two close friends and climbing pioneers
Take a hike along Aberdeenshire's St Cyrus National Nature Reserve
Exclusive interview with top Scots comedy

star Jonathan Watson
Humble origins of David Beckham's favourite tipple, Haig blended whisky
Carina's Kitchen springs into action with some food for the soul
Look into how to help restore Scotland's ecosystems with Polly Pullar
Mark musical milestones and the stars of tomorrow in the Sounds of Scotland
Take a trip on the new

South West Coastal 300
Author E S Thomson reveals her fascination with the dark, gothic underbelly of Edinburgh
We have a Wee Blether with the Editor of the recording-breaking People's Friend magazine
Exciting new frontiers at the Edinburgh Science Festival
Kenny MacAskill looks at French-born Mary of Guise, wife of James V and mother of Mary, Queen of Scots
Last chance to enter the Spring Photography Workshop
Plus our pick of the best…
The Great Gear Guide, Around Scotland events,
and reviews of the best hotels and restaurants
will keep you right this month.
---

Never Miss An Issue

Of The Scots Magazine.
Save an incredible 25% on the shop price when you subscribe!
Or find y

our nearest stockist

here

.
---