August 2018 Issue Video!
---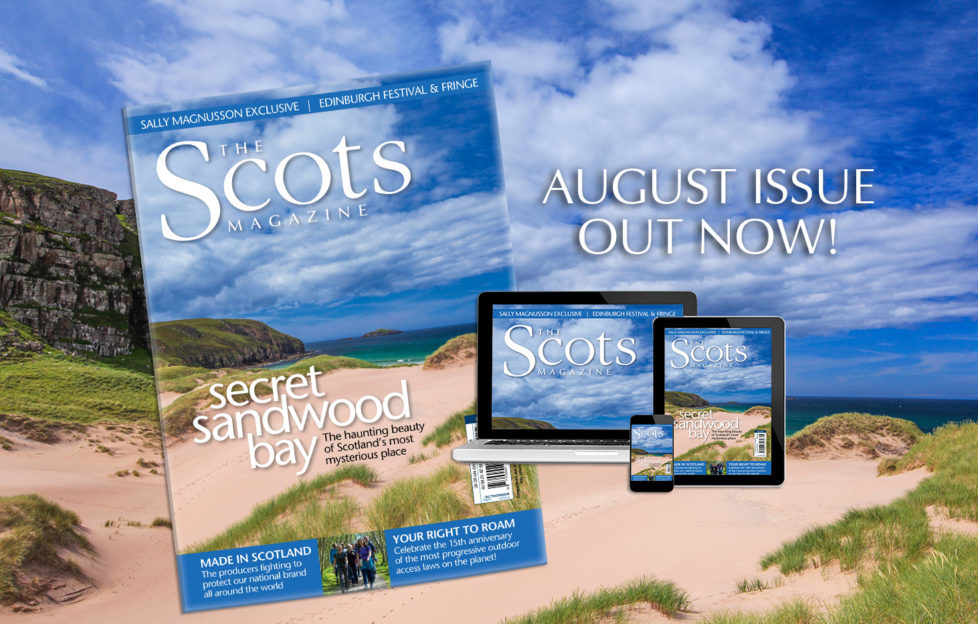 ---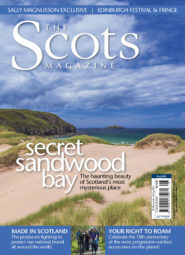 The August issue of The Scots Magazine is in shops now!
You can find your nearest stockist by entering 
your postcode here. There are loads of ways to
get it digitally to your smartphone or tablet, too
– just visit the app store, or get a digital subscription.
---
---
CONTENTS

Explore magical Highland Perthshire with a stunning round trip starting at Crieff in our Great Scottish Journeys photo feature
Our 9-page Focus On West Lothian where history comes alive
A Wee Blether… with comedian Chris Forbes
Our top not-to-miss acts at the Edinburgh Fringe
Exclusive interview with Sally Magnusson at the Edinburgh Book Festival
FESTIVAL CAPITAL
We reveal the director's choice at
the Edinburgh International Festival
Ayrshire's Culzean Castle is a horticultural wonderland!
Kenny McAskill investigates the notorious Peterhead Prison

A chat with Stuart Younie, the new chief executive of Mountaineering Scotland
Summer in Lochaber Picture Gallery
Celebrate the anniversary of Scotland's
world-leading access laws
Cameron McNeish  learns how spiritual Sandwood bay that
has inspired musician Duncan Chisolm's latest masterwork
Your spirits expert Euan Duguid reveals Diageo's grand plans
Take A Hike on a route to standing stones and super views high above Pitlochry …or discover some thrilling trails on the Drulanrig estate with On Your Bike
Exclusive: Scottish producers fighting
to protect Scotland the brand
Polly Pullar meets Loch Sunart pine marten specialists
Fun facts to test your knowledge of Scotland with Q-Aye
Edinburgh Book Festival top picks on your Scottish Bookshelf
Your star chef Carina Contini creates a delicious summer pudding
Plus our pick of the best…
The Great Gear Guide, Around Scotland events, and reviews
of the best hotels and restaurants will keep you right this month.

Never Miss An Issue
Of The Scots Magazine.
Save an incredible 40% on the shop price when you subscribe!
Or find y

our nearest stockist

here

.