Berghaus Hardshell Waterproof Jacket – Review
---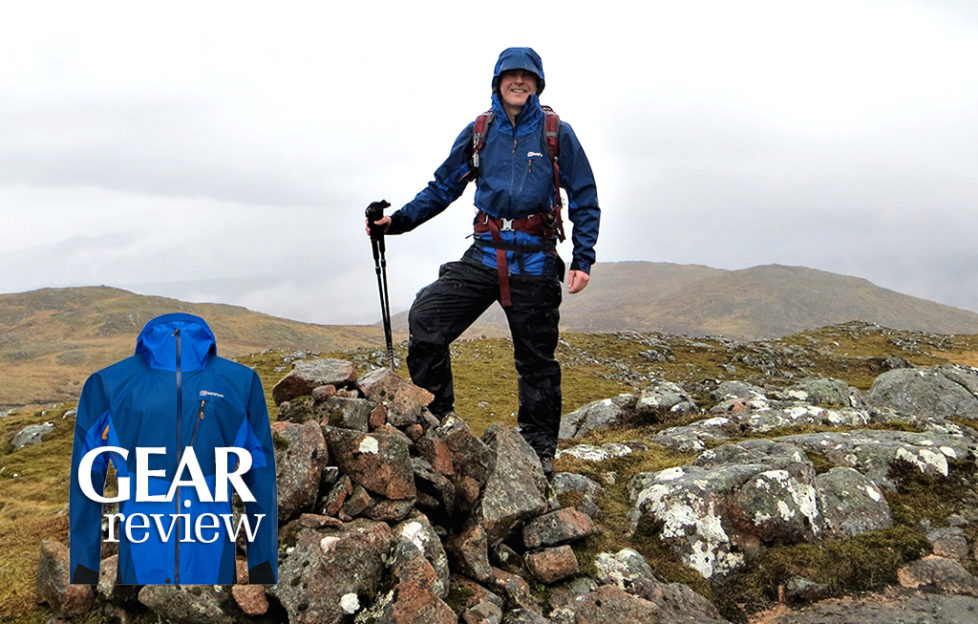 Price: £290
Star rating:

CALL me old-fashioned, but I do love a hardshell outdoor jacket. So I was thrilled to try out the Berghaus Hardshell Waterproof Jacket.
Tastes in recent years seem to be for softshell, even for climbing. Sure they're comfy, stretchy and flexible – but they just lack that little bit of robustness that I like.
I'm outdoors a lot and I've lost count of the number of softshell jackets and trousers I've trashed in a season or less thanks to scrambling, rock or winter climbing.
Berghaus' new Changtse GTX waterproof jacket is intended for general two-season Alpine use and is very lightweight – just 375g for the men's medium I used.
The hood is huge and will easily accommodate a helmet. A single adjustment point at the back of the head draws it in tight for when you're not wearing a lid.
I've not worn it climbing yet, but I have used it scrambling on Foinaven – the jacket's very durable and I wasn't concerned for it scraping over hard rock.
I've also worn it on a couple of really wet days. I'm happy to confirm it's totally waterproof – even after a sustained downpour I was nice and dry inside, which attests to the garment's breathability too as I wasn't exactly hanging around.
It's a close-fitting, tailored jacket, not designed for a whole load of layers underneath. It's solidly windproof and I felt fine with just a short sleeve baselayer while moving steadily. You do chill down at rest though.
The jacket's very durable and I wasn't concerned for it scraping over hard rock.
It has a single left-hand chest pocket – none at the hips, which if you're using a harness would be redundant anyway. Underarm zips provide quick and very effective ventilation.
Chest and arms are of an ultra-durable Goretex PACLITE material, main body is a highly breathable Goretex ACTIVE, while little panels of innovative Goretex Topo Stretch fabric at the hips and cuffs keep the garment fitting snugly, while allowing for maximum movement.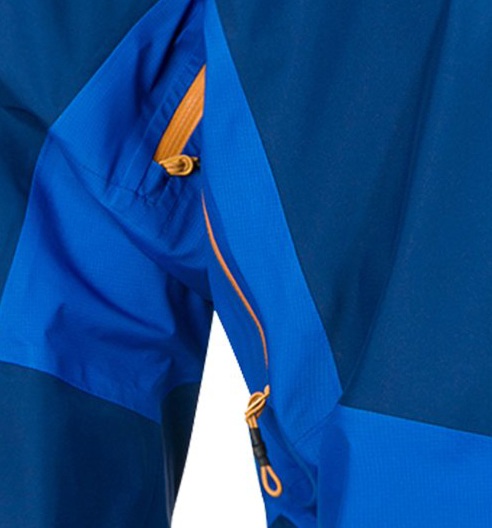 Favourite Feature
Underarm zips open wide to allow for instant ventilation – great if, like me, you run hot on the hill.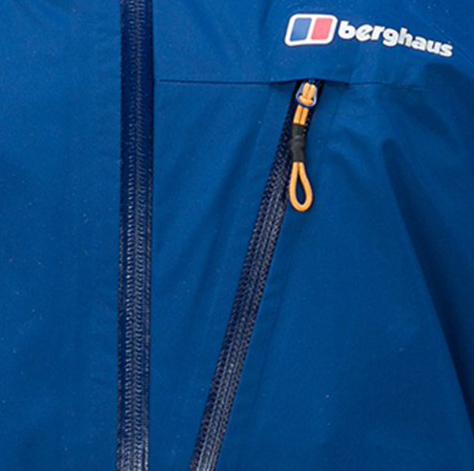 Least Favourite Feature
The single chest pocket fine for a compass but it could do with another. I like pockets!