Best Sunset Spots Scotland
---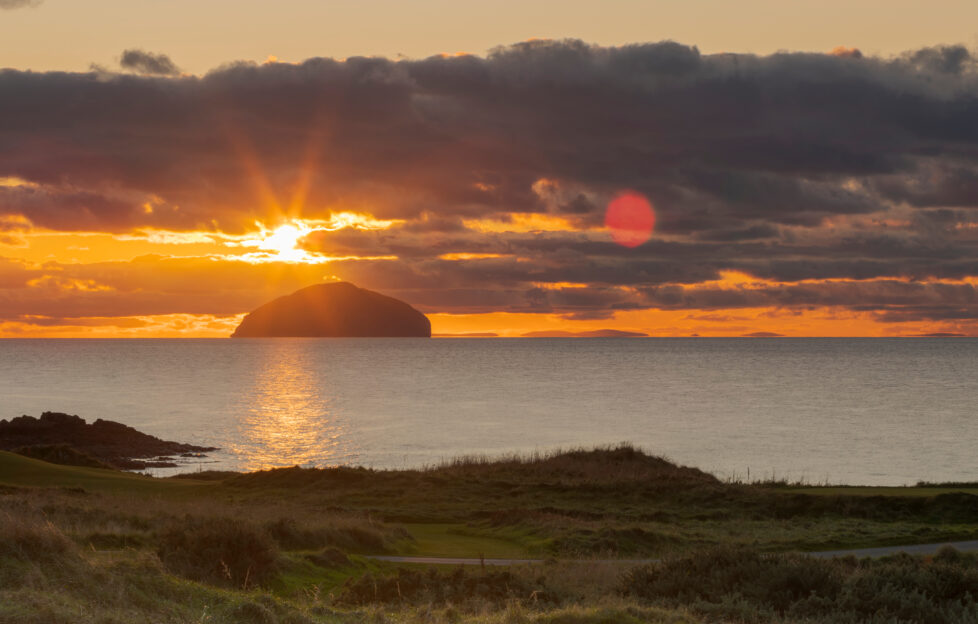 Scotland's scenery makes it one of the most beautiful places in the world to watch the sun go down – be that behind a mountain, a distant island or the hazy horizon of the coast. We show you our favourites and ask you to share yours!

Calton Hill, Edinburgh
A short walk from Waverly Station, this popular spot is sometimes not raved about as much as Arthur's seat, but the cityscape views are equally exceptional. It also makes the perfect photo opportunity for when the suns starts to go down. Famous for its collection of historic monuments and an old city observatory, this is a truly remarkable spot to catch the sunset.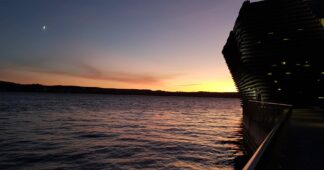 Riverside, Dundee
Dundee's walk along the river Tay is a breath of fresh air from city living. This is an incredibly beautiful and peaceful stroll looks out across to Fife's coastline. Sometimes the river is still, sometimes it's choppy and sometimes the Haar is rolling in, but the sunset is always stunning.

Ailsa Craig, Ayrshire Coast
Most of the way along the Ayrshire Coast you will be able to spot Arran, but the lesser-known bird sanctuary, Ailsa Craig, is another beautiful sight on the horizon. Best seen from the beaches near Girvan, this is a stunning frame of shot for a Scottish sunset. Boat trips out to the island are also available from Grivan for a bit of bird spotting.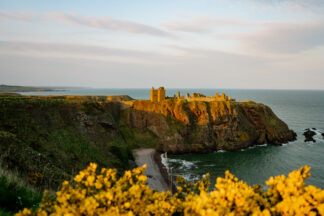 Dunnottar Castle, Aberdeenshire 
Another spot with historical sites in mind, the wander up to this medieval fortress on the east coast is a popular photography spot and also a lovely place to watch a sunset. Located just off the A92 and around 2 miles south of Stonehaven. You can walk all the way up and visit the castle whilst enjoying the views.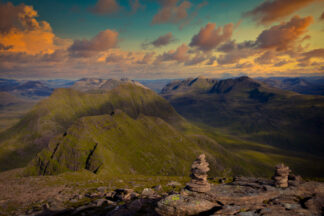 Torridon Hills, Highlands
It's hard to pick from all the Highlands has to offer, but we have noticed a good number of gorgeous sunset shots from the Torridon Hills courtesy of you all on social media. These hills are among the most dramatic and spectacular peaks in Scotland so it's no surprise they also make an unbelievable backdrop for the changing evening sky.
We want to keep adding to the list! Share with us on social media your photographs of favourite Scottish sunset spots – we know there are far more than this.