A Gruesome Guide To Bloody Scotland 2018
---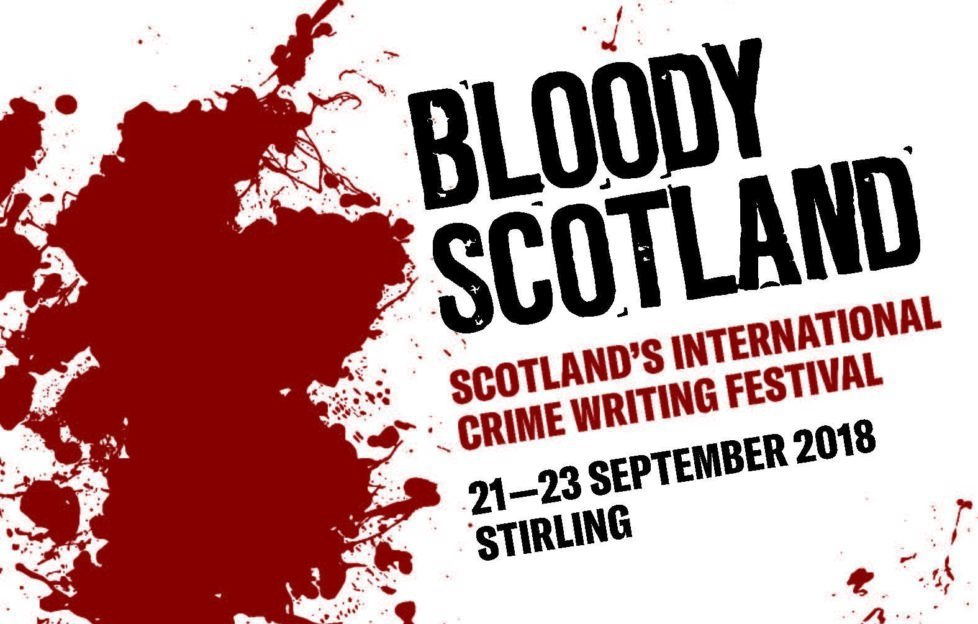 If you like your fiction gruesome then make sure you head for Stirling this September!
If you're looking for a bloody good book festival, your search is over with Bloody Scotland! Stirling's annual crime spectacular is back, and it's bigger and better than ever.
Now in its seventh year, Bloody Scotland kicks off on Friday, September 21, for a weekend chock-a-block with grizzly fun. With red hot torchlight processions, killer musicians, and macabre writers aplenty, it's hard to figure out which tickets you should buy first…
Thankfully, Dawn Geddes is on hand to guide us, with her six must see events.
Val McDermid and Denise Mina
Friday, September 21, 8 – 9pm
Val McDermid and Denise Mina kick off the first night of the festival, with a joint performance at Bloody Scotland.
The Tartan Noir duo are famed for being two of Scotland's finest writers, creating addictive and unforgettable crime novels that grip readers at home and abroad.
With over 50 books published between them, including Val's latest DCI Karen Pirie novel Broken Ground and Denise's award-winning true crime novel The Long Drop, there will be plenty to talk about at this wicked event.

The Fun Lovin' Crime Writers
Friday, September 21, 10pm – Midnight
The Fun Lovin' Crime Writers round up opening day with a big bang and a murder or three, a band made up of the UK's most musical authors including Mark Billingham, Doug Johnstone, Stuart Neville, Luca Veste, Chris Brookmyre and Val McDermid. Playing covers of all your favourite macabre songs the band are hilarious, talented and entertaining in equal measures. After seeing the band perform recently at the Lemon Tree in Aberdeen, I can tell you that the Fun Lovin' Crime Writers are guaranteed to give you a night to remember.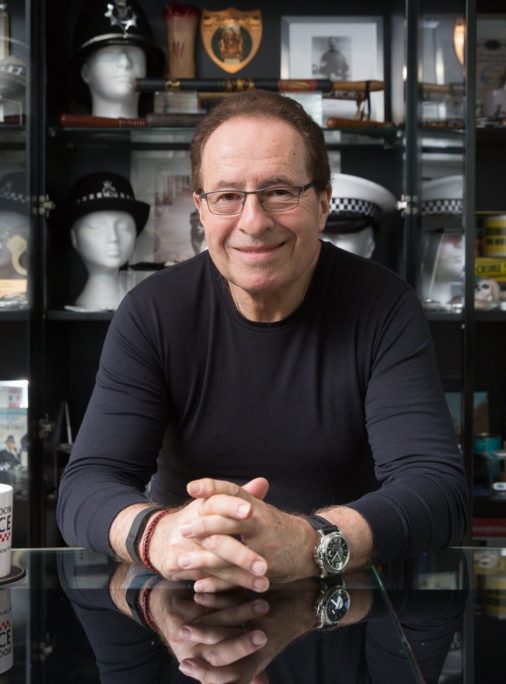 Peter James
Saturday, September 22, 5.30 – 6.30pm
Peter James knows a thing or two about writing enthralling fiction.
The award-winning author, who was voted best crime writer of all time by WHSmith readers, has sold over 19 million copies of his books world-wide and had his work translated into a whopping 37 languages.
Join Peter as he discusses his latest novel Dead If You Don't, the 14th thrilling book in the best-selling Roy Grace series, which sees the detective immersed in Brighton's criminal underworld.
MC Beaton
with the cast/crew of Agatha Raisin
Saturday, September 22, 7 – 8pm
Agatha Raisin fans are in for a treat as author MC Beaton take to the stage in Stirling. She will be joined by some of the cast members from the beloved TV series, too. The hit comedic mystery drama about a PR guru turned amateur sleuth is based on the cosy crime series written by the Scottish author, who also penned Hamish Macbeth and the Edwardian Murder Mysteries.  Make sure that you grab yourself a ticket to what's set to be a brilliant, star-studded event!

Crime That Goes Bump In The Night
with Luca Veste, CJ Tudor and Alison Belsham
Sunday, September 23, 4 – 5pm
If you like your crime a few shades darker, then this event is definitely for you. Luca Veste, CJ Tudor and Alison Belsham all straddle that fine line between crime and horror fiction. Their works are both mysterious and nightmarish. Come along and listen to the inspiration behind Veste's The Bone Keeper, a horrifying story about an urban myth coming to life, Tudor's, The Chalk Man, a twisted tale about childhood fears becoming a reality and Belsham's The Tattoo Thief, a grisly novel filled with blood and ink.
Irvine Welsh
Sunday, September 23, 5.30 – 6.30pm
Step out of the criminal world filled with kidnappings, murderers and serial killers and slip into its murky underbelly littered with drugs, theft and violence, with celebrated Edinburgh born author, Irvine Welsh. After the huge success of Trainspotting, Renton, Begbie, Sick Boy and Spud are back in the Sunday Times Bestseller, Dead Man's Trousers, a story which sees the childhood friends reunited once more. Come along and listen to the controversial writer talk about this new novel and the beloved Scottish characters who have made Welsh's work, world famous.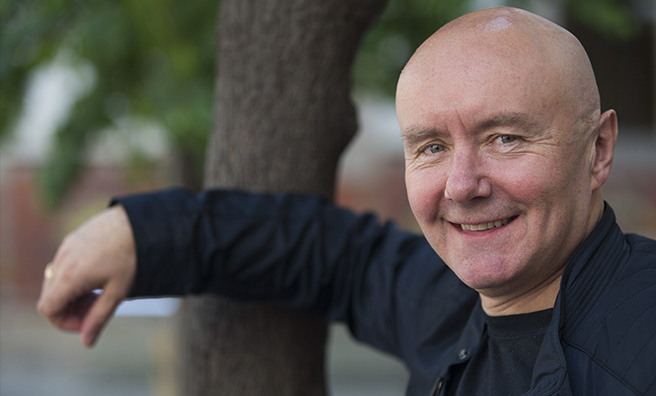 For further details and ticket information, please visit: https://bloodyscotland.com/