Win McIlvanney Shortlist!
---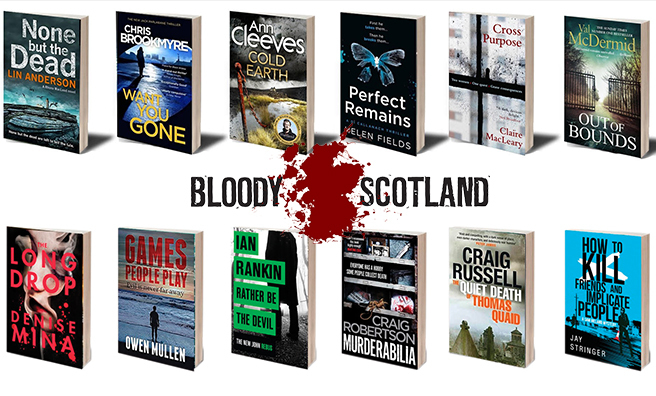 The winner of the Scottish Crime Book of the Year
has been announced at the Bloody Scotland festival
At the opening gala of this year's Bloody Scotland, the winner of the 2017 Scottish Crime Book of the Year, the McIlvanney Prize, was announced.
Stirling Castle's Great Hall was the venue for the reception, where Denise Mina's latest novel The Long Drop was crowned Scottish Crime Book of the Year!
Mina's detective fiction has won many awards, but this is her first novel-length foray into true crime. The Long Drop investigates a real-life serial killer Peter Manuel, also known as the Beast of Barlinnie – one of the last men to be hanged in Scotland.
Alternating between scenes of Manuel's murder trial, and imagined scenes from the pub crawl he embarked on with William Watt – whose wife, sister-in-law and daughter Manuel had murdered several weeks before – Mina spins an unsettling tale of cold, calculated murder.
Have a look at the festival images on the right – and keep reading for your chance to win a copy of all five finalist novels!
McIlvanney Finalists:
Val McDermid – Out of Bounds (Little, Brown)
Denise Mina – The Long Drop (Random House)
Craig Robertson – Murderabilia (Simon and Schuster)
Craig Russell – The Quiet Death of Thomas Quaid (Quercus)
Jay Stringer – How to Kill Friends & Implicate People (Thomas & Mercer)