Bookshops with #ScotSpirit!
---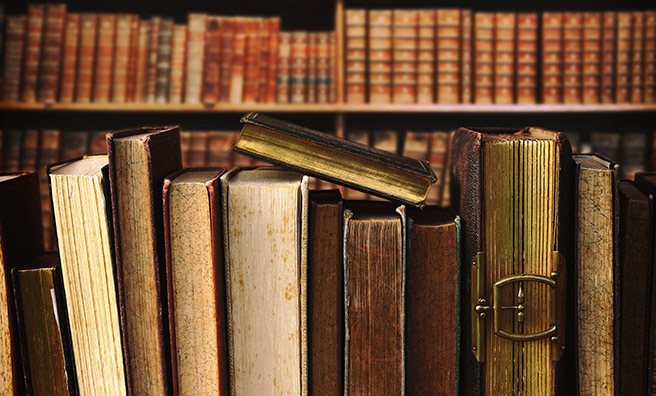 VisitScotland have compiled a list of favourite bookshops to visit on World Book Day 


The Bookshop, Wigtown
Wigtown, Scotland's National Book Town for nearly 20 years, is home to a bewildering array of book-related businesses. If you're serious about books head to The Bookshop, Scotland's largest second-hand bookstore. With a mile of shelving and 100,000 books to choose from, they've got, as they put it, "more stock than an Oxo cube."
Golden Hare Books, Edinburgh
The world's first UNESCO city of literature, Edinburgh is awash with decent bookstores. The hushed environs of Golden Hare Books, on trendy St. Stephen Street, Stockbridge, offers a carefully curated collection of fiction, non-fiction and children's books (housed in a dedicated nook). Best of all, the staff are brilliantly informed and charming to boot.
Main Street Trading Company, St Boswells
You'd be hard pushed to find a more attractive and welcoming bookshop than the award-winning Main Street Trading, in the pretty Scottish Borders village of St Boswells. Amongst the 7,500 titles, you'll find fiction, non-fiction and children's books promoted by switched-on staff reviews. The coffee-shop attached is a must-do too as is the deli and homeware store across the courtyard. With all this, it's no wonder that the Main Street Trading Company has become a destination in itself.
Topping & Company, St Andrews
If heaven were a bookshop, it would surely model itself on Topping & Co. Split over several rooms the shelves groan with the weight of beautiful hardbacks, and signed and collectable books. The sweet smell of Arabica coffee wafts over shelves, but there is no typical bookshop café here. Instead, you are offered a comfy armchair and are handed a little wooden tray with a steaming French press on it. Very civilised. Expect to leave here with your heart – and wallet – much lighter than when you came in.
Caledonia Books, Glasgow
Selling books to the people of Glasgow since 1986, Caledonia Books is a treasure trove of second-hand and antiquarian books with strong travel, literature and history sections. Personal touch and intuitive service puts this bookshop above other local competition – making it a great place for a casual browse, and impossible to escape empty-handed.
Check out our Scottish Bookshelf for book reviews and the best in fact and fiction – only in each issue of The Scots Magazine.