Burns Night 2018!
---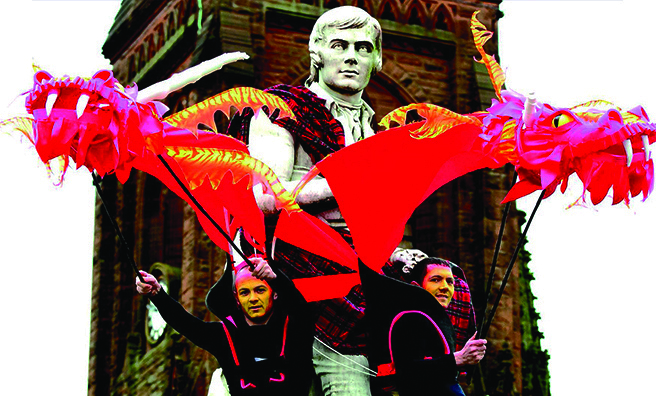 Burns Night is upon us, and it's time to raise a glass to Scotland's most beloved bard – but how will you do it?
Celebrate in Dumfries
One of the biggest celebration is, naturally, the Big Burns Supper, with more than 200 different shows in the Borders town of Dumfries, which will be bursting at the seams with revellers, as the whole community takes to the streets of Burns's home town in celebration.
Click here to view the full programme, but if you can't make it along then head to the About Scotland Facebook page, where they'll be live-streaming some of the performances from 7pm!
Be Inspired in Edinburgh
Burns is also the inspiration behind a new exuberant multi-arts festival in Edinburgh. Burns Unbroke offers a slightly different celebration – a ingenious visual arts that explore the Bard's like and highlight his continuing relevance in the 21st century.
The festival takes its name from an epigraph in Burns's first publication – "The simple Bard, unbroke by rules of art…" – and celebrates the work of over 30 visual artists across eleven galleries, and also has an Alternative Burns night, a Flyting competition, a series of Arran Whisky Masterclasses, live music, and a children's programme from January 25.
Host Your Own!
There's a great guide to hosting your own Burns Supper on the VisitScotland website here with recipes, and lists of traditional speeches and toasts. Do share your Burns Night images on social media with the hashtag #CheersToRabbie. You can search for the hashtag too to discover other like-minded souls raising a glass around the world
Discover More…
Dr Pauline Mackay from Glasgow University is one of the world's leading expert on all things Burns, and in the video below she answers your questions on the life of Robert Burns, fittingly filmed within Burns Cottage in Alloway, Ayrshire.
Whatever you get up to, we hope you have a fantastic Burns Night 2018. Slàinte mhath!