Ten Things You Cannae Miss… January 22 – 28
---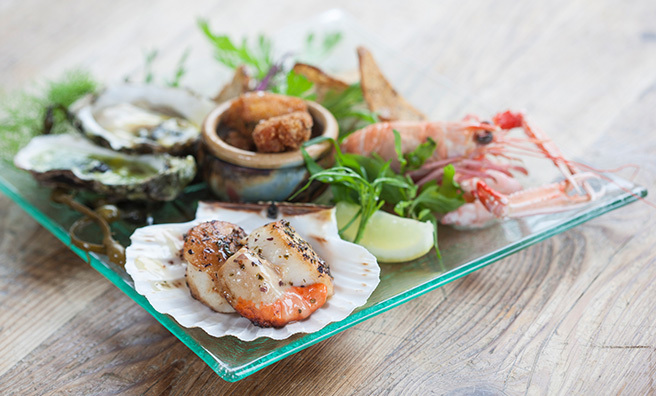 Our What's On guide to the most vibrant, most unusual and most unmissable events on offer this weekend and in the coming week. . .

Retreat, Eat and Sleep
Jan 22 sees the reopening of Skye's Three Chimneys restaurant and the House Over By after their Christmas break. To celebrate, Retreat, Eat and Sleep winter break offers are available from now until March 24, so head over and sample the new season menu on the shores of Loch Dunvegan.

Explorer in Residence
At Edinburgh Zoo you can join the Royal Zoological Society of Scotland's (RZSS) Explorer in Residence, Andrew Bagnall, on January 27, for a talk about his exciting adventures in the pursuit of the rare long-nosed bandicoot in Indonesia.

Rabbie The Man
Tramdirect presents an alternative Burns Supper celebration with the opportunity to learn more about the bard's fight against injustice in Scotland. Catch it at The Shed on Jan 22, Singl-end on Jan 23, The Clutha on Jan 24, and Hamilton Academicals on Jan 25. Book here.

Broadway in Dundee
Experience the Best of Broadway as Dundee Rep's sell-out show returns from January 27. A show-stopping cast of dancers and West End singers are set perform tributes to some of your favourite musicals from Les Mis to Footloose. Click here to book.

Sled Dog Rally
The Siberian Husky Club of Great Britain are hosting today days of timed trials across January 23 and 24 so head up to Glenmore or the shores of Loch Morlich to watch these beautiful beasts in action.

Big Burns Supper
The fifth Big Burns Supper festival takes place from January 22 to 30 for nine days of music, comedy, cabaret and a carnival atmosphere. From street processions to performances by Eddi Reader and comedian, Jason Byrne, this event is definitely not to be missed.

The Devil Inside
The world premier of Scottish Opera's new performance The Devil Inside opens in Glasgow's Theatre Royal on Jan 23 before moving to Edinburgh's King's Theatre on Jan 29. It's a tale of greed and compulsion, inspired by Robert Louis Stevenson's short story The Bottle Imp.

Burns for Beginners
The popular event is back again at Edinburgh Castle's great hall, providing the perfect introduction to Robert Burns and the meaning behind some of his best-known works. A costumed performer will be on hand to inspire and explain on both Saturday, Jan 23 and Sunday, Jan 24 at set times throughout the days. Click here for more info.

Island Drift
Last chance to catch this series of photographs created in partnership with the Loch Lomond and the Trossachs National Park. Shot over 8 months, the photographs manipulate light sources with dramatic results. The exhibition at Street Level Photoworks in Glasgow closes on Jan 24.

Snap Happy
The irrepressible Craig Hill is back with Edinburgh Fringe-hit Playing With My Selfie, and he performs in Musselburgh and Kirkcaldy this week. There a loads more dates on his Scotland tour, too, so check out his website for more details.