The Cannae Miss List Summer 2021
---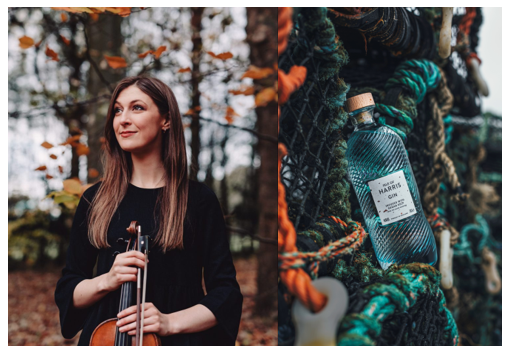 Isle of Harris Distiller Virtual Ceilidh, April 24
Our What's On events Scotland guide to the most vibrant, most unusual and most unmissable upcoming events
As restrictions remain but begin ease in the coming months, it's time to start exploring what's on across Scotland in this entertainment guide.
We have included a variety of online and socially distanced selections and will continue to update as summer progresses.
This is The Cannae Miss List!
---
APRIL
Isle of Harris Distiller Virtual Ceilidh
April 24
Online
On Saturday at 8pm UK time, you are invited to join the Harris Distillery team at a safe social distance for some storytelling, music and a bit of 'craic', all from the comfort of your own home. Your hosts, Iona Cairns and Calum Barker, shall be joined by three musical guests – Gaelic singer Lina Macleod, musician John Carmihael and fiddle player Chloë Bryce. Since Isle of Harris Distillery began the Cèilidh Project last year, the brand has been delighted with the sessions and time well spent with like-minded souls from all corners of the world. Until we can gather again safely in person, let Isle of Harris Distillers bring the Cèilidh to you in the comfort of your own home as they keep the love, music and island spirit flowing online. All you need is yourself, and something to drink!
Scottish Jazz & Blues Weekend
Online
April 22-25
Edinburgh's Jazz & Blues Festival has gone online with a weekend of live-streamed 20-minute performances. Tickets are £10 per person and must be purchased by 7pm on the day of the performance. For a full list of entertainers and dates click the more info link below.
---
MAY
Dynamic Earth
Edinburgh
May 8
Dynamic Earth is reopening its doors for weekend visits after a four-month closure caused by the COVID-19 pandemic. This will also involve the opening UK's first and only Digistar 6K planetarium. The £650,000 investment uses state of the art software and high-tech projectors to deliver some of the highest quality, presenter-led content available in the UK. The existing ShowDome auditorium has been transformed into a fully digital 360˚, 6K giant screen resolution experience with surround sound. With one of the highest quality starfields available anywhere, the planetarium has endless opportunities for bespoke shows, which will wow the audience with flight navigation through space.
Perth Festival Of Arts
May 20-29
The online festival will feature a diverse series of concerts broadcast from across Perth's range of modern and historic venues including Perth Concert Hall, Perth Theatre and Perth Museum & Art Gallery. Centred around a strong classical core featuring celebrated artists such as the Scottish Ensemble, The Sixteen and The Gesualdo Six, the vibrant concert programme will also include jazz, folk, indie/rock, literature, drama and exclusive artist Q&As and interviews.
Edinburgh Marathon Festival Virtual Challenge
May 30
Get yourself trained up and ready for a variety of running challenges. For obvious reasons, the yearly Edinburgh Marathon isn't taking place as usual this year, but that hasn't stopped the organisers from putting on this virtual event. There are many distances to attempt from 5k to a full marathon, as well as junior events. Challenges can be done in one or across multiple days, it's up to you to decide the best way to earn that bling.
---
JUNE
We will update nearer the time to ensure any listed events are still happening!
---
Make sure to double-check websites to ensure listed events are still going ahead.
For the full guide of events around Scotland, subscribe to The Scots Magazine today (CLICK HERE)