Cheers To Aberdeen's New Food & Drink Festival!
---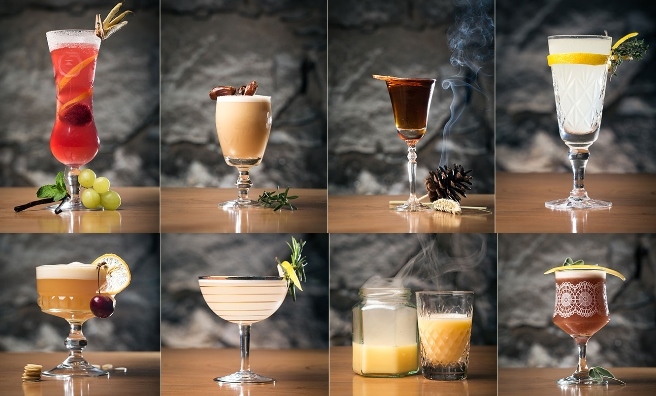 Cocktails are on the menu at Drink! Aberdeen
From May 25-31, a new food & beverage festival, Drink! Aberdeen, will be inspiring people to discover the many different flavours of the local drinks industry.
The week-long programme is taking place across a number of venues, distilleries and breweries in Aberdeen City and Shire and has secured a number of renowned industry experts for the inaugural food and drink event.
Included in the line up is Dr Rachel Edwards Stuart, food science advisor to Heston Blumenthal, and Herve This and his molecular gastronomy team, who are hosting a science of flavour seminar. Wild food consultant and forager at Galloway Wild Foods, Mark Williams, will lead a wild booze walk while whisky columnist and founder of World Whisky Day, Blair Bowman, will be hosting a whisky and food pairing dinner.
'Making and enjoying good food and beverages'
"We wanted to run a festival to inspire people to be creative in the way they think about food and drinks," said Aberdeen bar owner Adrian Gomes, who is the managing director of 10 Dollar Shake, organisers of Drink Aberdeen. "A number of dinners, seminars and tours will educate on making and enjoying good food and beverages while celebrating the culture and heritage of the drinks industry."
A Brew Dog beer and popcorn tasting, tours of Six Degrees North's new Laurencekirk Brewery and the Glen Garioch whisky distillery in Inverurie are also included in the schedule. "In Aberdeen City and Shire, we have so many pioneering businesses in the sector," continued Adrian.
"What's great about the bar and drinks industry is the way that different brands and companies enjoy working together in pursuit of a common goal. Our mission is to inject creativity and ingenuity into the North East's bar scene and we're delighted that Drink! Aberdeen has attracted so many unique events.
"We see Drink! Aberdeen going from strength to strength over the next couple of years and becoming an important fixture in Scotland's cultural calendar."
For event and ticket information, click here.
For lots more events happening across Scotland, pick up a copy of the latest issue of The Scots Magazine. In the shops now or order online here.
---
Other Drink! Aberdeen Events
Meet The Winemakers
A Bar Tender's Perspective on Blending Tea, Whisky and Cocktails
Brewdog 'Meet The Brewer' Tour & Tasting (tour, tastings and a bus ticket back to Aberdeen!)
Bar Tender v Chef Botanical Dinner
Vertical Tasting of Single Malts