A Wee Blether with Chris Forbes
---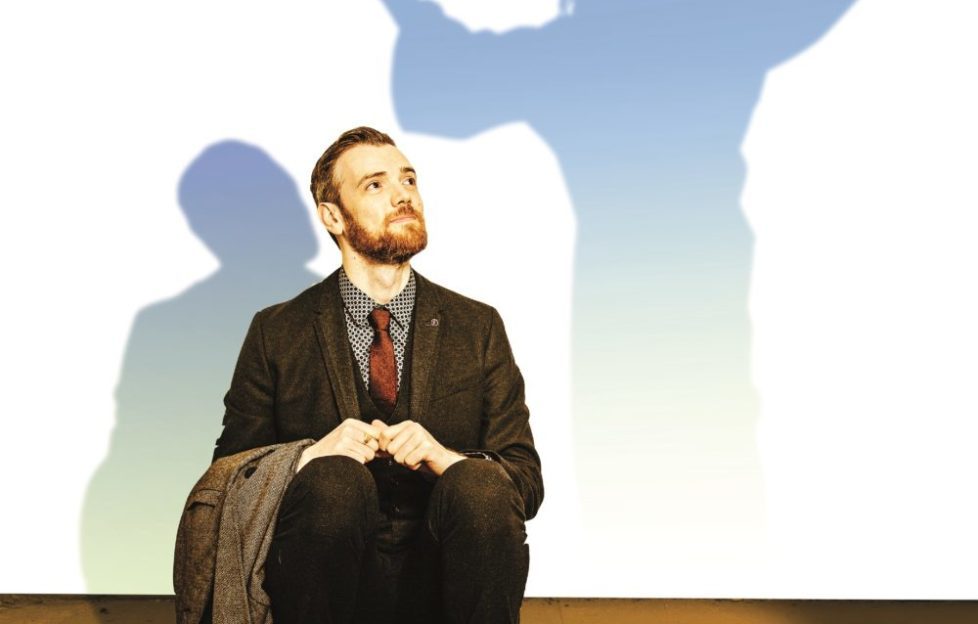 Award-winning actor, stand up comedian and star of BBC hit show, 'Scot Squad' – is there anything Chris Forbes can't do?
Forbes is best-known for playing P.C Charlie Mackintosh in the mockumentary Scot Squad.
The show follows the fictional Unified Scottish Police Force in a fly-on-the-wall style. His character is from the rural area he polices, and is a keen accordionist with an unrequited crush on his colleague.
This summer, the three-time Scottish Comedy Award winner from Stirling has branched out with new show, Prophecy, at Edinburgh Fringe. His 2017 show Unquiet Mind sold out at the Gilded Balloon.
For our August issue we caught up with the comedian, talking sports, nicknames, Gairloch and love songs…
Is it true you discovered your love for comedy via basketball?
Yeah, it was a slightly unusual route! I was a mad keen basketball player. I played for Scotland at under 16 level and spent my last year of high school in Washington State where I had aspirations of going on to play in the NBA. At the end of term they had a school talent contest.
I went along in my kilt and a "See You Jimmy" hat and told funny stories about the differences between America and Scotland. I liked the buzz of being on stage even more than I liked basketball, I was hooked.
You're known as Funtime Forbsey – are you a bit of a party animal?
It's a nickname that's come back to haunt me a few times!. My family did have a lot of parties. In every friendship group there's someone with binfuls of empties after the weekend – and that was me!
The Frank Skinner TV Show was on around this time and he was known as Funtime Frankie. A couple of my mates just adapted it for me and it stuck.
Your stand-up shows are usually based on real life. What's this year's Fringe show about?
It's called Prophecy and it's all about my extraordinary encounter with a man who claims to be the son of God. I want to stress that it's definitely not a religious show.
It's based around my recorded interviews with this guy.  His answers cause me to question all sorts of things in my life and look at things from a different perspective.  It's existential comedy – perfect for the Fringe!
Pick up a copy of The Scots Magazine August issue to read more about Forbes' new show, his upbringing and his relationship with his fiancée.
Chris Forbes: Prophecy is on at The Gilded Balloon, 7:45pm, Aug 1-12 and 14-27.