Christmas Q-Aye – Scottish Facts Part 6
---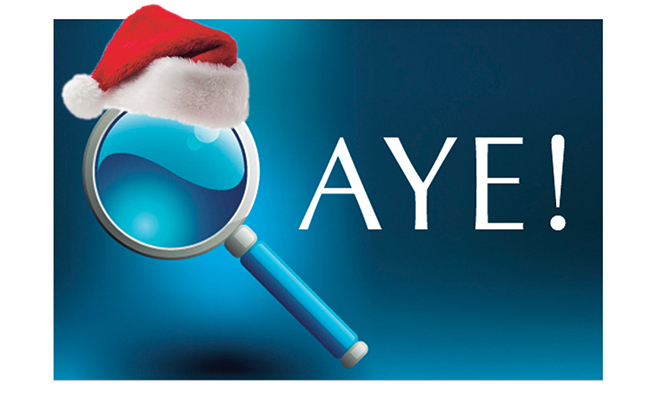 Festive facts in the spirit of the season
Put yourself to the test with our collection of weird and wonderful Scottish Christmas Facts. How many did you know?

21. Trees play a big part in ancient Scottish New Year superstitions. Pieces from a rowan tree were placed over a door to bring good luck. Mistletoe was hung, not for kissing under but to prevent illness. Holly was placed to ward off mischievous fairies and pieces of hazel and yew were used to protect the house and those who lived in it. Finally, Juniper was burnt throughout the house and the doors opened to bring in fresh air. Only after all this was the house deemed ready for New Year.

22. Edinburgh Zoo use unsold donated Christmas trees as toys for some of their animals. The trees are like giant catnip for lions who like biting the trunk and chewing on the bark. Meerkats, sun bears and chimpanzees are also big fir fans.

23. Auld Lang Syne is a song loved worldwide and not just for five minutes each year. The tune – with different lyrics has been used as the national anthems of both the Maldives and South Korea. In Taiwan it's used as a graduation and funeral song and in Japan it is known as "Glow of a Firefly" and is used to usher customers out of shops that are about to close. In Thailand it's used at Boy Scout jamborees and in Holland it's a Dutch football anthem.

24. Rangers and Celtic hold the British record football league attendance. 118, 567 fans squeezed into Ibrox Stadium on New Year's Day in 1939 for a decisive Old Firm match, where Celtic won 6-2.