Follow Up Focus: Clyde Coast
---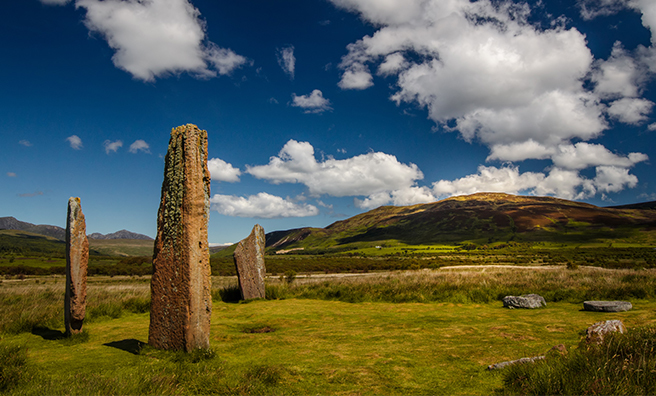 Our July issue heads "doon the watter" to find the best of the Clyde Coast, and here we go o'er the watter to visit the Isle of Arran
A 55-minute ferry-ride from Ardrossan takes you to one of Scotland's "we've-got-it-all" islands. Arran has been often called Scotland in miniature because of its craggy peaks in the north and its lush fertile farmlands in the south, and you'll soon see why. Don't let the "miniature" part fool you, though – it's worth spending longer than a day trip there.
There's lots to do – both for those activity-orientated and for visitors looking for a more leisurely time of it. If you are of the former persuasion, the mountains that adjoin the island's highest point, Goatfell, are a climber's paradise.
Some parts of the ridges demand a degree of scrambling but if you reach the higher ground on a good day the 360° panorama is stunning.
There is much to do at low or even sea level, too, though. The coastal path is an ideal way to see all aspects of the island. It even takes in Goatfell so you'll get the best of both worlds. Fishing, horse riding, golf, mountain biking, sailing, sea kayaking are all available and prove that A stands not only for Arran but for activity.
But for the less-activity conscious, Arran can provide a relaxing time. Auchrannie Resort in particular offers high-quality spa facilities, or you can take the short ferry ride from Lamlash to the Holy Isle and find peace of mind at the Buddhist centre.
Or simply pack a picnic, jump into the car, find one of the many scenic and secluded spots on the island and really escape!