A Family Day Out Around Falkirk
---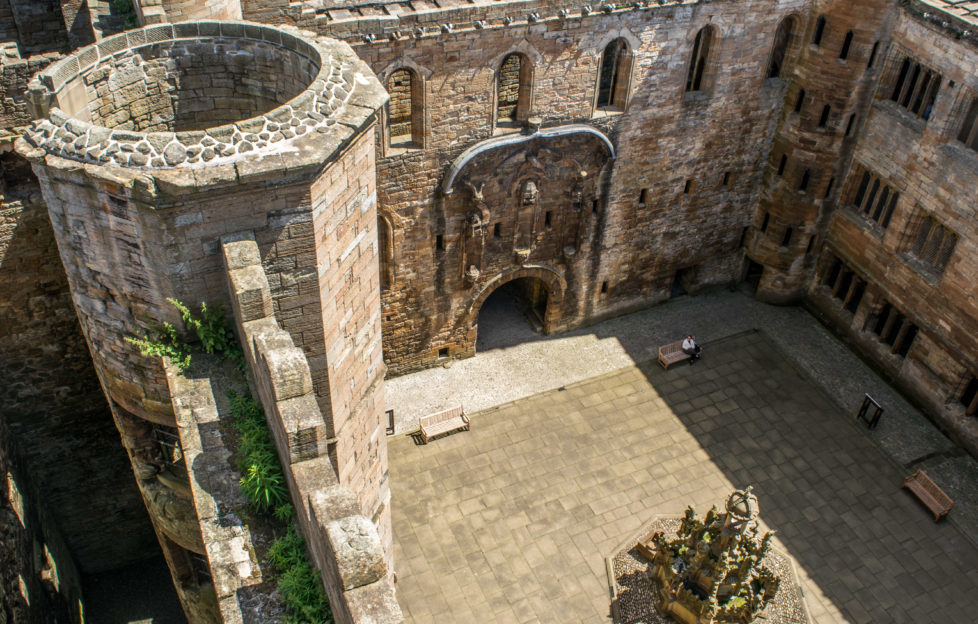 There's an abundance of attractions around Falkirk for all the family…
The ruined but magnificent palace was the home of Scotland's royal family in the 15th and 16th centuries.
Although without a roof, windows or doors, the Palace has retained its sense of grandeur and you we explore each of the floors, it is only too easy to imagine Mary, Queen of Scots, welcoming her guests as she sat by the mighty fireplace in a bottle green velvet dress, a young King James playing on the banks of the nearby loch, and the magnificent fountain in the centre flowing with wine in honour of a visit by Bonnie Prince Charlie.
Climbing to the very top of one of the towers is worthwhile for two reasons – the breathtaking view and the heartbreaking story of the queen who waited in vain in the tiny room perched on the tower's highest point for her beloved husband to return from battle.
By this point you're probably a tad peckish – and the inn at Kippin is an ideal lunch stop before the Falkirk Wheel!
The starter sharing board is a meal in itself – Ayrshire Dunlop Cheddar, venison salami, vodka and beetroot cured salmon, pickles, chutneys, homemade breads and tiny roast tomatoes.
Mains include a 'hand-formed' Scottish mince burger and a twice-baked cheese soufflé!
This very popular attraction welcomes 500,000 visitors every year. It's free too and there are various activities in and around the canal, as well as a decent but very busy café.
You can splash out on the Falkirk Wheel boat trip, moving from the Forth & Clyde Canal to the Union Canal by being carried high into the air on Scotland's latest engineering marvel. Enjoy a short sail along the Union Canal, then return for a downwards trip on the world's only revolving boat lift.