Eddi Reader | A Wandering Minstrel
---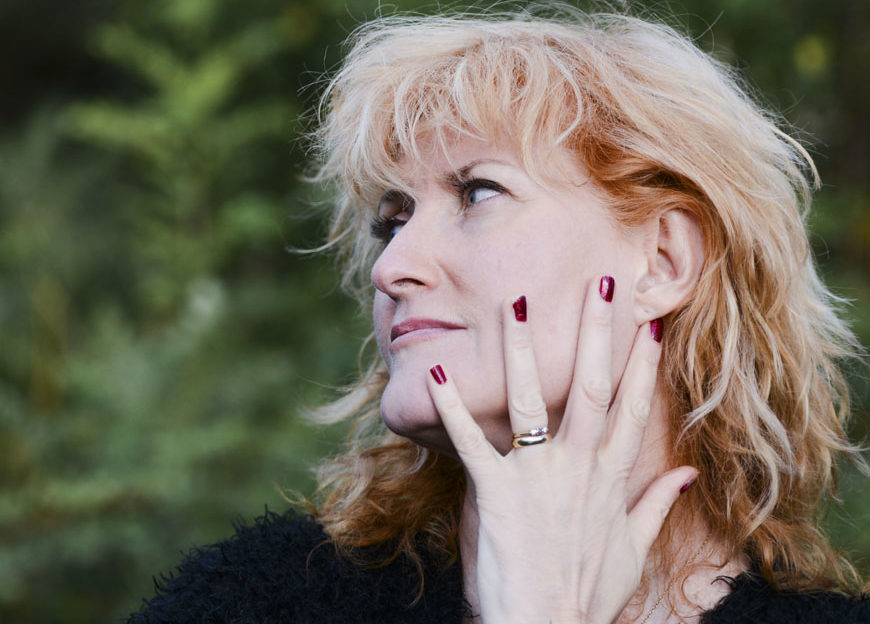 No stranger to success, Eddi has released eleven solo albums
Scottish songstress Eddi Reader talks to us about her musical influences, upbringing, and how it feels to be singing in Gaelic for the first time…
Many musicians lead a nomadic existence in their early days, leaving their roots to embark on a career, and many look upon these days as a learning curve as they hone their technique and performance skills to a satisfactory standard.
Eddi Reader fits that description perfectly and realises that her musical drive pointed her in a direction where she found contentment, peace of mind – not to mention a considerable amount of success.
"Music and a musical drive had taken me further than I would have gone had I stayed on the traditional path of home-maker and child bearer, which was the destiny of all women from my background," she says. "Not that a path like that would have been wrong but I knew it would limit me.
Vagabond by nature
"However, I felt very capable and was able to adapt to any circumstance. My Glasgow background was a great ticket to kindness from some and sympathetic behaviour from others. My family had taught me to talk to others and be welcoming. It was a method I used to survive in the world as an 18-year-old vagabond. It worked."
Eddi grew up in Glasgow and Irvine and it was in those towns where she learned the art of musical communication through busking and performing at folk clubs.
Her musical wanderlust saw her travel around Europe with circus and performing artists before moving to London where she became a sought-after session vocalist. "From the street singing I got strength, from sessioning technique."
Touring with Annie Lennox and the Eurythmics and a highly-successful three years with Fairground Attraction (their single Perfect topped the charts in 1988) might have been career-defining moments for Eddi but she rates her time in the world of punk as being more important.
"I think my bigger break was working with the Gang of Four," says Eddi. "The leap from scruffy street singing, camping and farming and sleeping on floors to professional work within the recording industry was and is enormous.
"Fairground Attraction came after eight years of hard graft, networking and developing what I wanted to sing. The immediate success of that band was in equal measure the reward and the start of my real work in finding how to negotiate my business acumen in an industry that swallowed up sensitive hearts like mine."
Such a musical mix has given Eddi a versatility that is the key to any successful performer and she is happy with whatever is instinctive.
"I don't put music into genres. Being versatile is the human condition in all things. Music. Creative energy. I share those instincts with the rest of the human race, but some of us grow out of believing in it quicker than others, though."
There is power in singing those words . . .
Vagabond, Eddi's most recent release, features a track in Gaelic based on a tune she inherited from her uncle James who had kept all the music manuscripts Eddi's great uncle Seamus had amassed.
"This is my first attempt at finding and singing a song in Gaelic," she says, and credits Capercaille's Karen Matheson (and you can read our interview with her, here!) for helping to iron out the knots.
"I was never exposed to that language in my early Glasgow life except when my dad, a contract welder, came back from working in Skye. I'm eager to experiment with all sound, and language is my thing. I love hearing how different words have their own weight and power. There is power in singing those words I have learned which, when I get it right, send shivers of resonance through my body. I feel ancient wisdom and ancestors speaking to me when I hear Scots and Gaelic song."
Eddi feels something equally emotive when the works of Robert Burns come to mind.
"I feel in love with my own culture that I had felt removed from, through seeing Scots and humanity through his eyes."
Her next commission will take an unusual tack, a jazz-orchestrated recording of songs her mother loved. But then, following a pre-ordained line in music has never been the maxim of Eddi Reader.
---
See Eddi Live
True to her wandering minstrel accolade, Eddi is appearing with the SNJO in August and touring with the Alan Kelly Gang in September – and that's in between doing her own independent tours!
For more information and to buy tickets to all of the above, click here.