Edinburgh Zoo's Giraffe About Town Public Art Trail!
---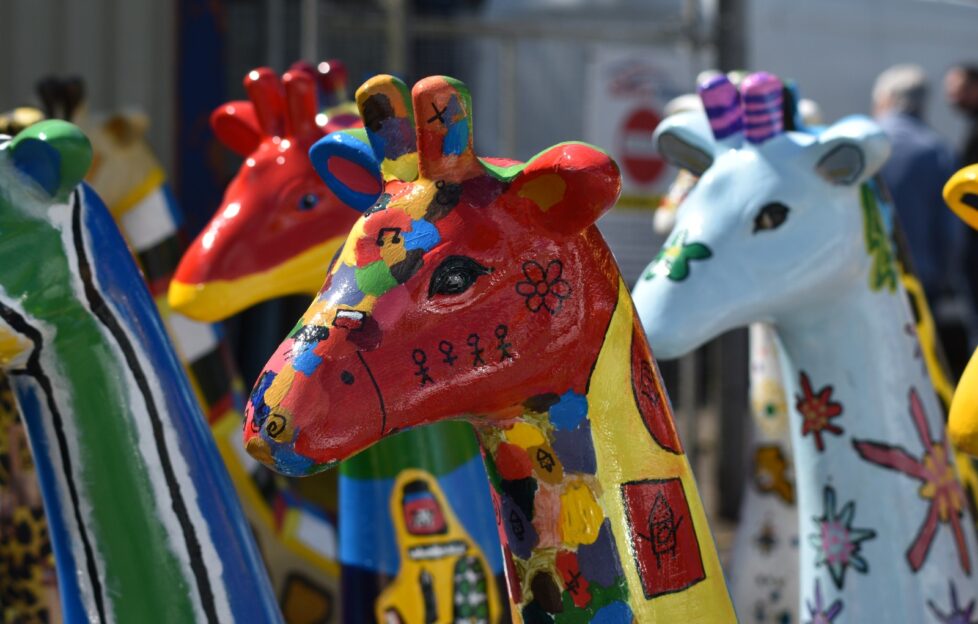 Edinburgh Zoo is working with creative producers Wild in Art to present Giraffe About Town – a large-scale public art event in Edinburgh this summer.
The Giraffe About Town public art trail has been carefully curated to celebrate Edinburgh's extraordinary heritage and cultural diversity!
Each beautifully designed giraffe sculpture will be available to the public for two months in various locations across the city in order to highlight both iconic spots and hidden gems.
As part of the larger public art trail designed by local artists, a Wee Herd of over twenty giraffes will form a mini trail in a number of stores and locations, with each sculpture designed and decorated by local school pupils and sponsored by Essential Edinburgh.
In conjunction, a digital school programme has been created and will be available online for free. This aims to teach the next generation the importance of wildlife conservation in Scotland and around the world, inspiring children to connect with nature and protect threatened species.
There will also be seven community giraffes, sponsored by CityFibre, which were designed by different community groups across Edinburgh.
The final designs are now varnished and ready to colour the city silly from Friday, July 1.