Edinburgh Zoo's Imminent Arrivals – Dinosaurs!
---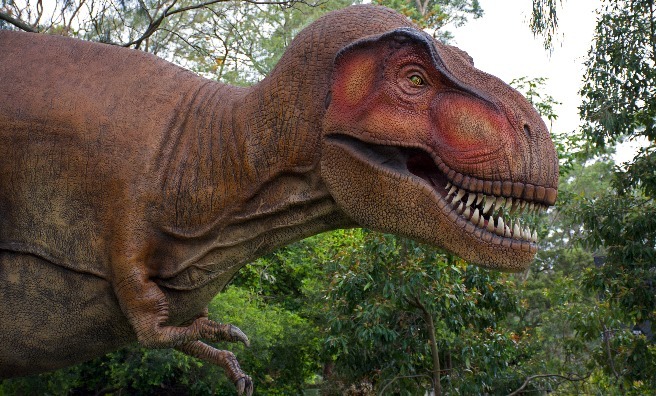 Dinosaurs will be on show at Edinburgh Zoo in April
This April,14 life-size animatronic model dinosaurs will be the stars of an incredible exhibition at Edinburgh Zoo.
The six-month exhibition will feature 11 adult dinosaurs and two two babies, who will be taking up residence at the top of the hill, where there will also be a dinosaur nest.
The very real threat of extinction
These long-lost giants are part of Edinburgh Zoo's campaign to raise awareness about the very real threat of extinction faced today by many endangered species.
"This will be a fantastic opportunity to highlight the evolutionary connection between dinosaurs and birds and examine the threats faced in the wild of the animals that can be seen at Edinburgh Zoo and at Highland Wildlife Park, and what we are doing to safeguard their future," explained Chris West, CEO of the Royal Zoological Society of Scotland, owners of Edinburgh Zoo.
A lost world of creatures from 65 million years ago
Edinburgh Zoo's dinosaur exhibition will run from April to October 2015. Set within a specially designed landscape, the exhibition will capture the imagination of visitors, young and old, through the sheer scale of dinosaurs; their ferocity, individual adaptations and 'other worldliness'.
"The exhibition will allow visitors to explore a lost world of creatures that were on Planet Earth up to 65 million years ago and to rediscover the natural world of today," continued Chris. "We hope that the amazement and wonder of our visitors will be a spark that ignites interests in other chapters of the conservation story."