Ten Things You Cannae Miss… April 15 – 21
---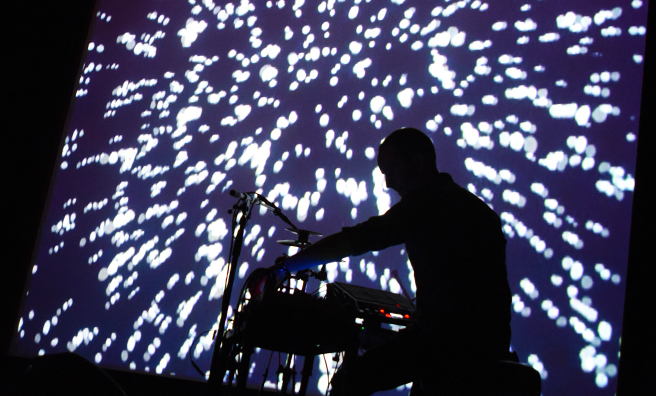 Our What's On guide to the most vibrant, most unusual and most unmissable events on offer this weekend and in the coming week

Cinescore Live
An exciting country-wide tour from Film Hub Scotland launches on April 16, showcasing three silent films each accompanied by a specially-commissioned score performed live in the venues. Click here for the full touring schedule.

Lyrical Celebration
Join storyteller David Campbell and cellist Wendy Weatherby as they celebrate the Celtic connections between Scotland and Wales through the life and wit of Dylan Thomas on Saturday, April 16, at the Scottish Storytelling Centre.


New Tales from Culloden
As part of a programme of events to mark the 270th anniversary of the battle, a full day of fascinating talks has been scheduled for Saturday, April 16, at the Culloden Battlefield Visitor Centre – including insight into their new laser-scanning project.

The 39 Steps
Brilliantly and hilariously recreated for the stage, Alfred Hitchcock's classic spy thriller is now an Olivier Award-winning comedy, and it's coming to Edinburgh's King's Theatre between April 19 and 23.


The Two Martins
Award-winning jazz guitarists Martin Taylor and slide guitar virtuoso Martin Simpson are joining forces for a night of sensational duets and solo performances at the Tollbooth, Stirling, on April 16.

Perth Festival Races
Perth Racecourse's infamous opening festival to the horse racing season is even bigger than usual this year. The three days of racing from April 20 to 22 now include a post-race live music programme.


City Dining
The final week of Glasgow Restaurant Festival sees specially-priced menus and events at over 60 of the city's best restaurants. Click here to see all the restaurants taking part and find one near you.

A Brutal Comedy
Not for the faint-hearted, this dark but funny play-with-songs is based on the tale of Thomas Aikenhead, the last person to be executed for blasphemy in Britain. I Am Thomas is at Eden Court Theatre, Inverness – last performance Saturday, April 16.

Chamber Music and 20
The Loch Shiel Spring Festival celebrates its 20th anniversary this year with performances by some of the world's top chamber music performers in beautiful and unusual locations around Loch Sheil. April 15 – 19.

A Festival of Haggis
This quirky event at Spean Bridge has hunt-the-haggis treasure maps for the kids, a food fair and traditional supper and ceilidh night for the grown-ups. It runs April 16 – 17, and kids big and small can even meet Hector the Haggis on his trusty tractor – guaranteed to put a smile on anyone's face.