Ten Things You Cannae Miss . . . Aug 14 – 20
---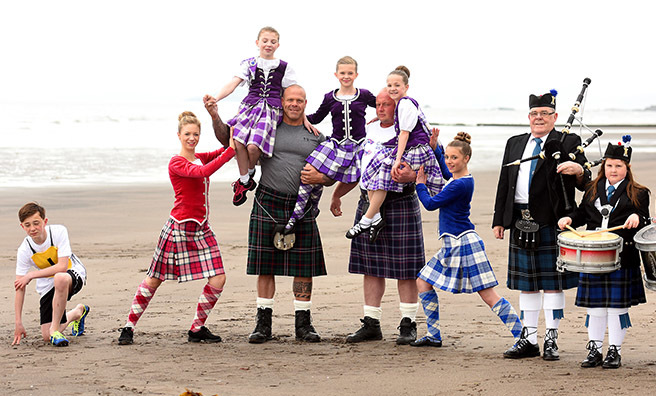 Our team have swept the length and breadth of Scotland to find you the most vibrant, most unusual and most unmissable events on offer this weekend, and in the coming week . . .
Jura Unbound
At the Spiegeltent in Edinburgh's Charlotte Square, Jura Unbound are bringing you two weeks of free evening entertainment including stories, antics and music from authors, poets, musicians and performers – and a free dram of single malt! Don't miss Colin MacIntyre of Mull Historical Society on Monday, August 17.
Seafest!
The annual celebration of Arbroath's links with the sea takes place on Saturday, August 15 and Sunday, August 16, when the town's harbour area becomes a carnival of family fun. Expect quayside entertainment from local bands, kids' competitions, a raft race and more smokies than you could shake a stick at. More here.
A Play and a Picnic
The Jane Austin classic Pride and Prejudice is being performed by the Illyria Theatre Company on August 14, when the audience can step back in time and lose themselves in this unforgettable love story played out in front of the perfect backdrop: Crathes Castle. Tickets and info, here.
A Novel Idea
Edinburgh International Book Festival's 2015 programme is the 18-day event's most global programme to date, with voices from over 55 countries writing in a multitude of languages. Val McDermid will be discussing her new crime novel with First Minister, Nicola Sturgeon, amongst many more great events.
First Beach Games!
Kirkcaldy's Waterfront is set to present the very first Beach Highland Games in Scotland on Saturday August, 15. Hosted by the local BID Company, Kirkcaldy 4 All, there will be a full programme of games on the long sandy waterfront, with a great views from the promenade.
The Curious Incident
Winner of seven 2013 Olivier Awards, this highly- acclaimed National Theatre production is on its first ever nationwide tour, and comes to Glasgow King's Theatre on August 18 – 22. Daily at 7.30pm with matinees on Saturday and Sunday, too. Click here for details.
Glenfinnan Games
The annual Glenfinnan Gathering and Highland Games are being held on Saturday, August 15 in the shadow of the Glenfinnan Jacobite Monument. Witness the traditional competitions, browse the craft stalls and sit back for a drink and hog roast in the beer tent amid the spectacular scenery.
Bluesgrass at Eden
Gordie McKeeman and his Rhythm Boys take to the Eden Court in Inverness on Wednesday, August 19. Their thrilling dance style, mixed with great close harmony bluegrass vocals and blistering guitar solos make for an unforgettably lively experience. Click here for more information.
The Left-handed Pianist
Christopher Seed has built the world's first left-handed piano, and he's bringing it to the Edinburgh Fringe! The keys of the fascinating mirror-image fortepiano move down in pitch from left to right, and you can catch it in action on August 20 at Greyfriar's Kirk.
McCulloch in the Cottage
The Robert Burns Museum in Alloway plays host to the Alistair McCulloch Trio on Wednesday, August 19 for an evening with one of the country's best known fiddle performers, teachers and composers on his Scottish tour. If you can't get to Alloway, click here to find a gig near you.