Ten Things You Cannae Miss . . . Aug 7 – 13
---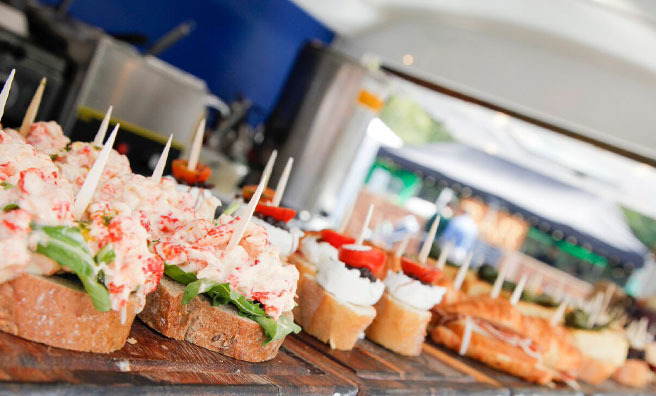 Our team have swept the length and breadth of Scotland to find you the most vibrant, most unusual and most unmissable events on offer this weekend, and in the coming week . . .
Wild Sleepout!
This weekend (August 7-9) is the RSPB's Big Wild Sleepout which encourages people all over the UK to spend a night outdoors connecting with the natural world all around them. If you want to join in, PitchUp some great advice on both campsite pitches and wild camping.
By the Kilo
On Saturday, August 8, the Vintage Kilo Sale comes to Glasgow's Wasps Art Studio. Rails of vintage and retro clothing from the 1970s to 1990s, are on offer – and you pay by the kilo! Entry from £1.50 to gain access to five tonnes (yes, really!) of quality vintage clothing.
Sensorial Submersion
Now, there's an intriguing title! Hendricks Emporium on George Street are promising Edinburgh Festival goers "sensorial submersion" in the experimental and esoteric, with five experiences (including cocktails!) for a mere £24. Find out more here – or simply pop in for a tipple!
Celebration of Centuries
Two thousand years of battles and colourful Scottish history are waiting to be explored in one buoyant weekend-long celebration at Fort George. With lively presentations, bustling encampments and a vibrant 1940s zone there is plenty to keep everyone entertained. Click here to book.
10th FoodiesFest
Celebrating their tenth anniversary, the Foodies Festival is bigger than ever this year! Running August 7-9, the festival showcases the very best in Scottish produce with tastings, stalls and demonstrations from top chefs like Jamie Scott, MasterChef: The Professionals 2014 winner!
SpectreTown
Stoirm Òg and Cumbernauld Theatre present a rich new drama premiering at the Edinburgh Fringe, inspired by the rich tradition of the bothy ballads of North East Scotland. Blending Doric, poetry and song, this short play run from August 6 at the Assembly Hall – tickets here.
Jazz on the Unicorn
The HM Frigate Unicorn in Dundee is hosting the Ben MacDonald quartet on Friday, August 7. The vibrant young jazz rock 4-piece includes some of the country's most highly accomplished jazz musicians, led by Glasgow-based guitarist Ben MacDonald. Tickets and event info, here.
Piping Live!
The World Pipe Band Championships and festival are back in George Square, Glasgow, after a two-year absence. Between August 10 and16 visitors can experience the new Pipers Market (a smorgasbord of stalls by Scottish producers) amidst the competitions and concerts.
Cider Nights
Magner's Summer Nights comes to Glasgow's Kelvingrove Bandstand on August 6, 7, 8 and 13, 14 and 15 for evenings of live music, including Joan Armatrading on Thursday, August 13. The Magners Village incorporates a cider garden and premium street food with areas to relax for a great night out.
Drift on Eigg
A beach installation with a difference arrives ashore on Laig Beach, Eigg, on August 6. Drift is a walk-through theatre set from Vision Mechanics  where the audience can immerse themselves in the story of shipwreck and hope. On until August 9. Entry by donation.