Ten Things You Cannae Miss… June 24-30
---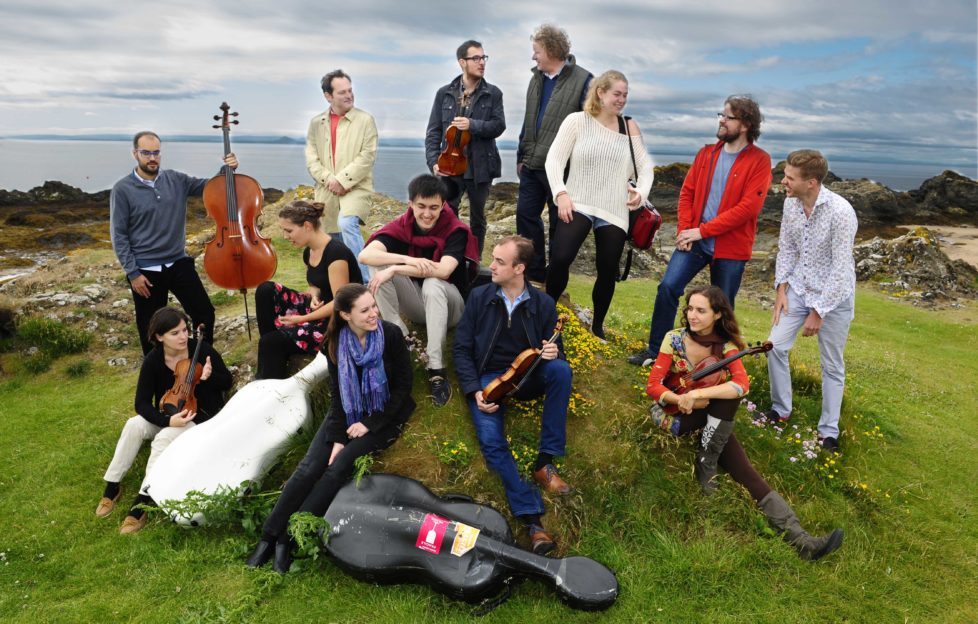 Retreat Group Portrait, Elie Bay, East Neuk Festival, 30/06/2015. Photography for East Neuk Festival from: Colin Hattersley Photography - colinhattersley@btinternet.com - 07974 957 388 - www.colinhattersley.com
Our What's On guide to the most vibrant, most unusual and most unmissable events on offer this weekend and in the coming week

East Neuk Festival
It's already kicked off in Fife's East Neuk with performances from all sorts of artists in all sorts of venues. The popular sand artists will be back making murals on the beach


Film Fest Finale
The Edinburgh Film Festival comes to a close this Sunday, June 26. Organisers have made sure it goes out with a bang, though, in Best of the Fest, showcasing some of the top films across the festival.

Byre in the Botanics
As one fest closes another opens – St Andrews' Byre Theatre launches its season of open-air performances on Thursday, June 30, with a concert with Les Mis star Samantha Barks.


Glasgow Comic Con
Glasgow's Fiesta of films, comics, graphic novels and much more is at the CCA from June 28 – July 3. There are book dealers, toy sellers, indie comic publishers and comic creators – as well as talks on how to create your own!

155 Years Young
The Wallace Monument celebrates its 155th anniversary this weekend, with a three-day event entitled "A Victorian Masterpiece". Visitors can see original construction plans and demonstrations. 

Summer Solstice
Celebrations of last week's summer solstice are kicking off at Crawick Multiverse in Dumfries & Galloway with fascinating science lectures, processions and performances in this awe-inspiring artland.


Glasgow's Historic Buildings
Glasgow's West End Festival officially closes on Sunday, June 26, but there are still some great events to catch in the following week. Join Historian Michael Meighan at the Hillhead Library on June 30 for a fascinating talk on the city's historic buildings and modern structural marvels.

Best of the Musicals
Join the LAMDA Musical Theatre students at Eden Court Theatre, Inverness, on Monday, June 27 for One Short Day! – a celebration of Musical Theatre classics from Wicked to Les Mis.


Circus is Back
The Moscow State Circus returns to 6 venues around Scotland with an awe inspiring new show. It's on at Edinburgh's Hunter's Hall Park from Wednesday, June 29 until the end of July, before heading to Elgin, Inverness, Aberdeen, Dundee and Stirling.

Poppies In Perth
Poppies: Weeping Window by Paul Cummins (artist) and Tom Piper (designer) will open at The Black Watch Castle and Museum, Perth, on June 30. The ceramic poppies will flow from a second floor turret window onto the Castle grounds.