Ten Things You Cannae Miss… May 6 – 12
---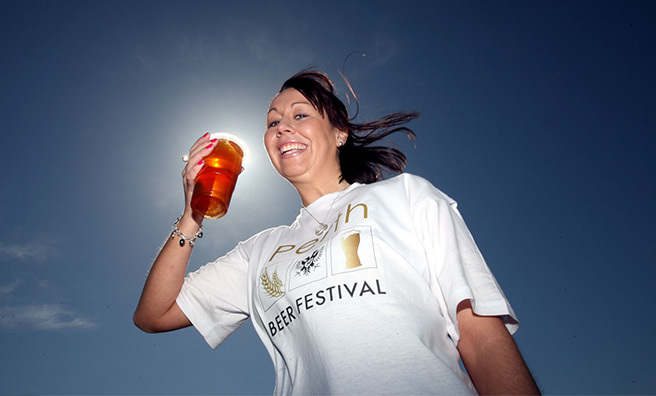 Our What's On guide to the most vibrant, most unusual and most unmissable events on offer this weekend and in the coming week

Perth Beer Festival
The 6th annual festival takes place in Perth on Saturday, May 7. The organisers promise a "monumental selection" of beer from around the country, fine wines, local produce and games.

Etape Caledonia
The UK's First Closed Road Sportive, the Marie Curie Etape Caledonia, celebrates its 10th Anniversary on Sunday, May 8. Head along to support the cyclists on their 81-mile journey across Scotland.

Reels on Islay
With music from the Ian Muir Sound dance band, the Islay Country Dancing Weekend is set to be a lively affair, with a Traditional Ceilidh Dance Mix on Friday, May 6, and full Country Dance on the Saturday.

Tradfest Finale
Sunday, May 8, marks the end of Edinburgh's 12-day celebration of Scottish culture with a free party featuring a great atmosphere and performances from many of the fest's featured artists.

Colours of the Alphabet
This thought-provoking Scottish-produced documentary explores language and culture by following Zambian children who learn English in school, but speak a different language at home. Liz Lochhead opens the preview tour in the Glasgow Film Theatre on May 11.

Book Festival
Ullapool's annual book festival runs this weekend from Friday, May 6 until Sunday, May 8, and features hour-long talks and readings from authors in the main hall – with fairtrade home-baking in the marquee!

Spirit of Stirling
Back in its original home at the Albert Hall by popular demand, Stirling's 5th annual whisky festival is on May 7. Main event tickets are sold out, but you can still catch the two masterclasses.

Rhapsody in Green
On Wednesday, May 11, join storyteller Mike Maran at Bowhill House near Selkirk, for a tale of John Muir's journey from California to Alaska, and his passion for the wilderness. 

The Jungle Book
Rudyard Kipling's classic tale has been re-imagined – female Mowgli finds her way through the urban jungle with street-dance, circus and spoken word. At Dundee Rep from Tuesday, May 10.

Restless Natives
Our music columnist Lisa-Marie Ferla describes this festival as a "an ambitious multi-disciplinary event" not to be missed in Glasgow's east end! From May 9-15 expect top Scottish bands, film screenings and spoken word performances – many at the newly refurbished St Luke's.