The Cannae Miss List: April 14 – 20
---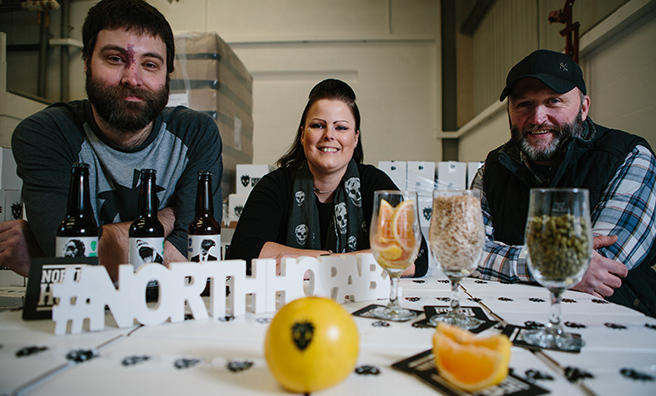 Our What's On guide to the most vibrant, most unusual and most unmissable events in Scotland this weekend and in the coming week

North Hop Aberdeen
In its third year in the Granite City North Hop is showcasing a host of new taste sensations from the north east and beyond! Head to the AECC for one of the three sessions across Friday, April 14, and Saturday, April 15.

Bothy Bible Launch
One of our favourite new guides is having its Aviemore launch on Friday, April 14, at the Mountain Cafe. Author Geoff Allan will present the book as the cafe workers present mulled wine and cakes – the recipe for a brilliant evening.

Live Dig
New Lanark is hosting a range of activities for World Heritage Day 2017, and from Sunday, April 16, until Tuesday, April 18, you can get a taster of archaeology by seeing volunteers at work excavating post-abandonment deposits from 1 Double Row's basement.

Monstrous Bodies
Dundee Rep and Poorboy Ensemble presents a world premiere of Monstrous Bodies, "chasing Mary Shelley down Peep O'Day Lane", which tells the story of teenage girls, centuries apart, trying to find their voice in uncharted territory.

Life After Death
Award-winning Scottish comic, Scott Gibson, is taking his sold-out Edinburgh Fringe show Life After Death on tour! You can catch it at the Scottish Storytelling Centre on Thursday, April 20, and in St Andrews, Aberdeen, Stirling and Paisley on subsequent dates.

Easter at the Crannog
Have Easter breakfast the traditional way, by making your own bread rolls, churning your own butter and cooking your own pancakes over an open fire. There's hands-on fun and learning all in one go at The Scottish Crannog Centre on Sunday, April 16.

Addams Family Musical
The UK & Irish premiere of The Addams Family, a musical comedy, opens in the tour's only Scottish venue, the Edinburgh Festival Theatre, on Thursday, April 20. Revisit the strange and lovable family as they struggle to appear "normal" for Wednesday's new boyfriend's parents.