The Cannae Miss List: March 17 – 23
---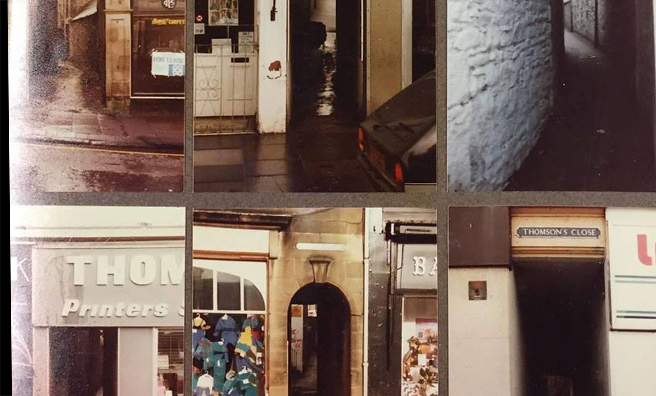 Our What's On guide to the most vibrant, most unusual and most unmissable events in Scotland this weekend and in the coming week

The Elephant in The Close
Do you know the local Lanark story of the elephant in the wide close? Daniele Sambo reveals this and other fascinating local images and stories in the Lanark's Tolbooth, across Friday, March 17, and Saturday, 18.

St John Passion
Dundee Choral Union are joined by the Orchestra of Scottish Opera and professional soloists on Sunday, March 19, to perform Bach's wonderful concert, filled with arias, chorales, and choruses, depicting events leading up to the crucifixion of Christ.

Brick City LEGO®
Running daily 10 am – 5 pm, Tuesday – Saturday, until May 7, in Perth Museum & Art Gallery, Brick City features more than 50 Lego models of iconic buildings worldwide. In the interactive area visitors can make their own models too.

Great British Dog Walk
Join Hearing Dogs at Edinburgh's Holyrood Park on Sunday, March 19, and bring your furry friend for a picturesque dog walk. Expect stalls, too, with lots of great gifts, homemade crafts and refreshments, with lots of fun activities for both adults and children!

Billy Bibby & The Wry Smiles
In the Adam Smith Theatre, Kirkcaldy, on Saturday, March 18, you can catch Billy Bibby & The Wry Smiles new musical endeavor of Billy Bibby, founding lead guitarist of Catfish and the Bottlemen, with outstanding support from Horse McDonald, and Luke Friend

Science in the City
As part of British Science Week, the British Science Association Branch brings a special event to Aberdeen Science Centre with fascinating shows and hands-on activities all day for a mere £1 donation!

Silent Film Festival
The Hippodrome Festival of Silent Cinema in Bo'ness, Scotland's only festival dedicated to silent cinema, kicks off on Wednesday, March 22, for world- class music, red carpet glamour, and rarely-seen silent era films. Check our our March issue for our top picks!