The Cannae Miss List: May 25 – 31
---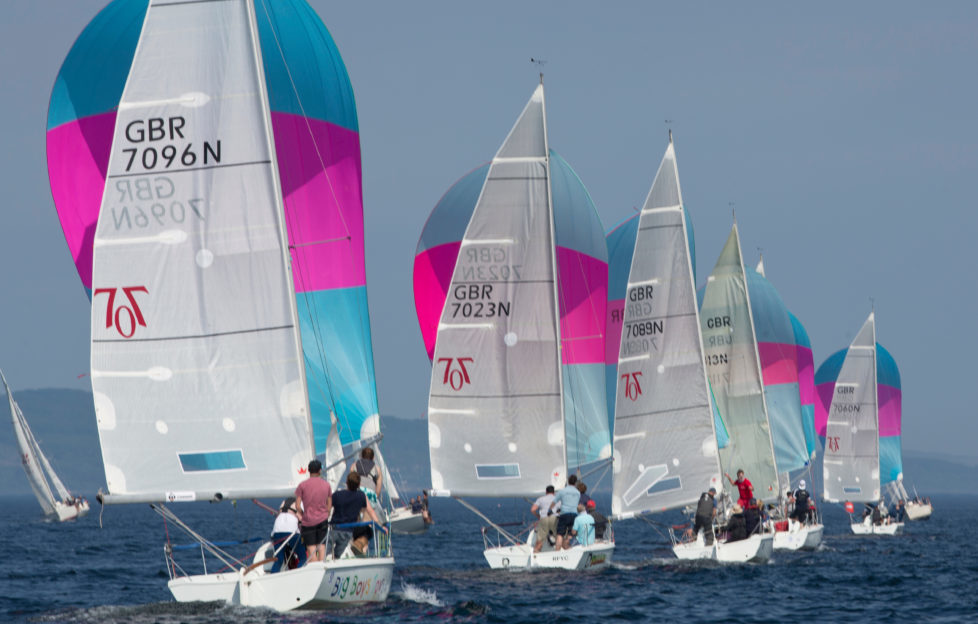 Silvers Marine Scottish Series 2017 Tarbert Loch Fyne - Sailing Hunter 707 fleet downwind with GBR7096N, Big Boys Toys, Emily Smith, Glasgow University SC, Hunter 707 OD Credit Marc Turner / PFM
Our What's On guide to the most vibrant, most unusual and most unmissable events in Scotland this weekend and in the coming week
Scottish Series
Tarbet, Argyll, May 25 – 28
Scotland's largest regatta is now in its 44th year. Head down to watch the entries on the water, and enjoy the on-shore entertainment
Mozart by Numbers
Scottish tour, May 25 – June 1
This carefully-curated palette of pieces intentionally shows off the composer's incredible range, starting with just a few musicians and gradually building to a vivacious symphony.
Dumfries and Galloway Arts Festival
Across Dumfries & Galloway, May 18 – 21
Expect a lively and varied programme of music, drama, dance, arts and literature  for all ages and all tastes from the largest rural performing arts festival.
International Children's Festival
Edinburgh, May 26 – June 30
A programme of dance, story-telling and puppetry for adults and children alike!
The Best of Broadway
Gardyne Theatre, Dundee, May 31
A musical extravaganza featuring your favourite numbers from your favourite shows.
Meet Sheila Fleet
Sheila Fleet Edinburgh, May 25 – 27
Orkney-based designer Sheila Fleet will be in her Edinburgh shop to launch her new collection, Sea Motion, and discuss jewellery.
Make sure to double-check event websites and weather warnings before travelling.
events scotland