The Cannae Miss List: May 26 – June 1
---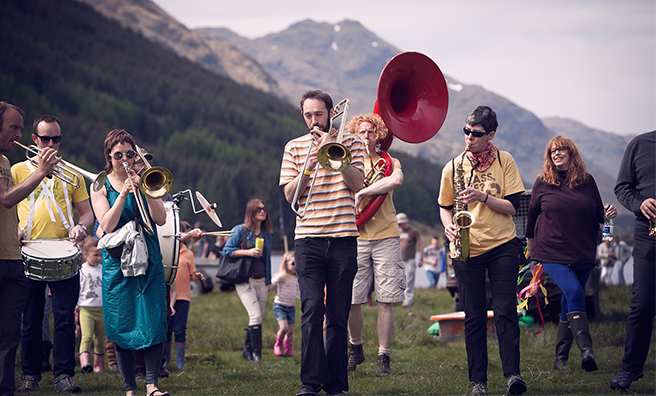 Our What's On guide to the most vibrant, most unusual and most unmissable events in Scotland this weekend and in the coming week

Mhor Food
Lovers of fine Scottish food should head to Monachyle Mhor over May 26 – 28 for their food festival, featuring stalls from local producers and gourmet meals from live chefs – plus live music, raft races and more!

Meet The Designer
Join leading Scottish jewellery designer, Sheila Fleet, at her Edinburgh Gallery in Stockbridge as she introduces her very latest designs and new enamel colours (with 10% Loyalty Discount!) on Sunday, May 28.

Craft Beer Fest
More than thirty internationally renowned brewers will fly in from around the world to participate in Edinburgh Craft Beer Festival from Friday, May 26, until Sunday, May 28. Local street market, and sets from the likes of Belle & Sebastian and Idlewild too.

Pop-up Opera
Scottish Opera is back on the road with their Pop-up Opera, and on the ocean waves, too, with Scotland's first floating opera house! Until July 1 they'll be touring the country with miniature versions of La Bohème
and The Pirates of Penzance, as well as an opera for children.

Spring Fling!
It's the 15th annual Spring Fling open studios event across Dumfries and Galloway this weekend, too, with 93 painters, photographers, jewellers, ceramicists, print-makers, wood workers, sculptors, textile designers and more exhibiting their wares at unusual venues.

Burnsfringe
The month-long celebration of all things Burns comes to a close on May 31, but there are still a few events to catch before then in Ayrshire! See the full list of fairs, races and folklore here.

Whale Sound Walk
An art project at Discovery Point, Dundee, allows visitors to take a "sound walk" through the oceanic voices as the calls of whales, seals and narwhals play through jute-roped headphones. This free event is on until Sunday, May 28.