The Cannae Miss List: Sept 1 – 7
---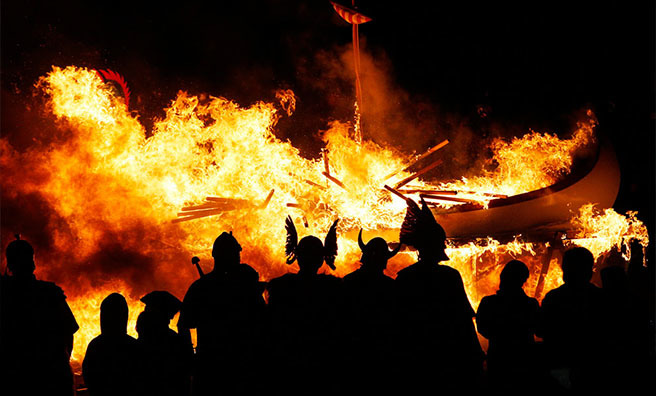 Our What's On guide to the most vibrant, most unusual and most unmissable events in Scotland this weekend and in the coming week

Mary Queen of Scots Fest
Across September 2 & 3, visitors to Kinross will have the chance to meet with Mary, Queen of Scots herself, and experience a 16th-century royal encampment. With workshops, interactive entertainment, and traditional fayre.

Tough Mudder Talk
The founder and CEO of Tough Mudder, Will Dean, is giving a talk on his global, and rather muddy, phenomenon. Head to Glasgow's SEC on Sunday, September 3, for a warm-up by Tough Mudder MCs, and plenty of other surprises at this meet & greet with Will.

Dundee Flower & Food
The annual food, horticulture and live entertainment festival is back in Dundee with a packed programme of cookery demonstrations, competitions, and more. Head to Camperdown Park from Friday, Sept 1, to Sunday, Sept 3, to join the fun.

Angus Heritage Week
Step back in time with a series of fascinating events at the Angus Heritage Week from Friday, September 1, right through to Sunday, September 10. Find the programme of special tours, talks, exhibitions and guided walks online.

Sounding Out The Past
A new music commission for the Borders Heritage Festival 2017 will premiere on Wednesday, September 6. Enjoy a concert by the Scottish Chamber Orchestra in the magnificent surroundings of Bowhill House in Selkirk.

Largs Viking Festival
In Largs this weekend (Sept 2&3) you've got the chance to commemorate the last battle between the Scots and the Norse (1263) and get a glimpse of what life would have been like in a 13th-century Viking Village. Info here.

The Steamie
Legendary Scottish play, The Steamie, is returning for a 30th anniversary Scottish tour, opening in Kircaldy on Wednesday, September 6. Catch this Scottish classic here, and pick up a September Scots Mag for our interview with creator Tony Roper.