First Minister Hailed "Outstanding Woman Of Scotland"
---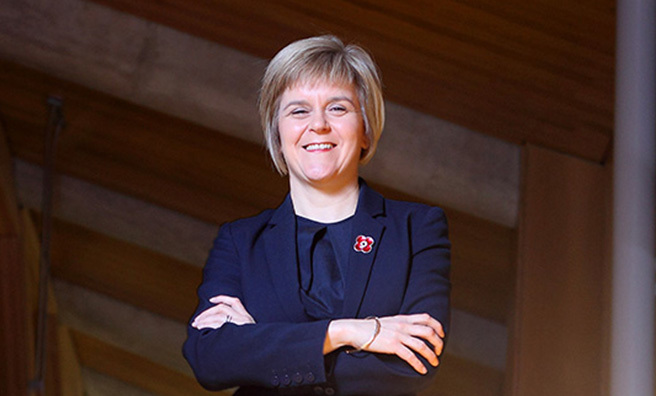 Ten Outstanding Women of Scotland 2015 were announced by The Saltire Society yesterday, with Nicola Sturgeon topping the list.
The ten women were selected from public nominations, with the key criteria being that they should be "living contemporary examples of Scottish women who have made a significant contribution to Scottish culture and society".
"Nicola Sturgeon is a shining example of an outstanding woman of Scotland"
Poet, dramatist and Scotland's Makar, Liz Lockhead was amongst those given the prestigious title, along with Scotland's first female First Minister, Nicola Sturgeon.
"It is incredibly fitting that we include the First Minister as one of the inaugural inductees," said Saltire Society Council member, Susan Garnsworthy.
"She is a shining example not only of an outstanding woman of Scotland, but also a woman who 'made it happen' by becoming the first female First Minister for Scotland."
The list features prominent figures from the fields of science, law, politics and the arts.
A Twitter poll seeking nominations to the Outstanding Women of Scotland list was organised by the Saltire Society last year, and the overwhelming winner was Professor Ailsa McKay, a leading feminist economist who died in 2014.
Professor McKay was given a special mention at the event on Sunday.
"All ten of this year's inductees have contributed something truly special to Scotland's culture and heritage," said Susan as she closed the event, "and I am delighted that we have been able to honour their many and varied achievements to date."
For more details on the Outstanding Women of Scotland's newest inductees, and all nominations, click here, or view our gallery on the right.