Five Fascinating Facts – Gannets
---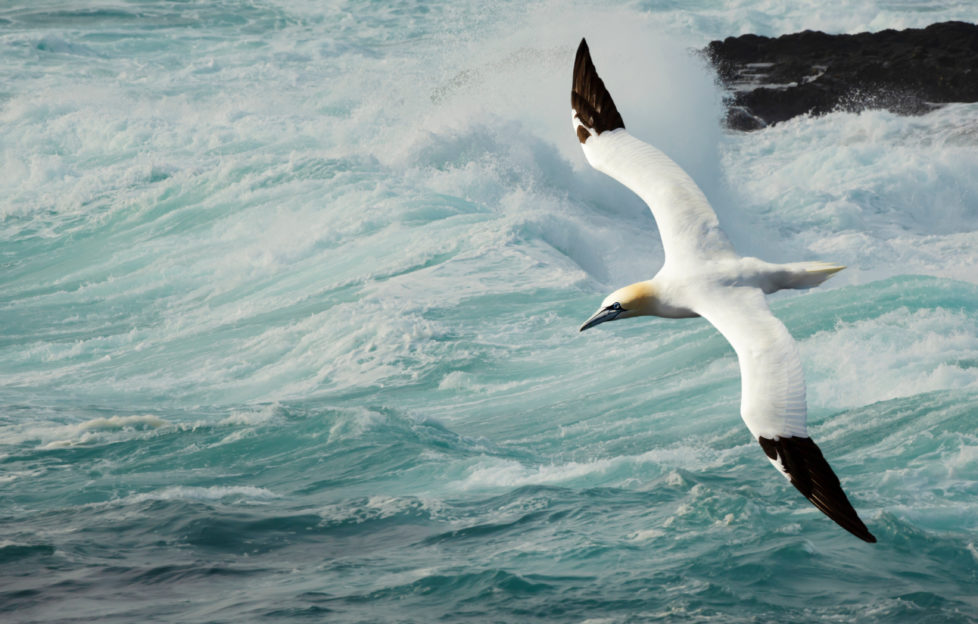 Credit: Shutterstock
Scotland is famous for its gannet population. Gannets can be spotted in colonies across the country, namely on coastal cliffs and remote islands.
1. When gannets dive for fish, they can hit the water at speeds of up to 100 kilometres an hour (62mph). They have extra-thick skulls which act as crash-helmets.
2. Troup Head, on the Moray coast, is the only mainland gannet colony in Scotland.
3. A group of gannets has many collective names. These include a "company", a "gannetry" and a "plunging".
4. When gannet chicks hatch, they are blue and black in colour and completely featherless.
5. Bass Rock in the outer part of the Firth of Forth very much belongs to these seabirds – the island now hosts the largest gannet colony on Earth. This sea bird sanctuary, in fact, is famous and routinely photographed for its gannet colony.
WHERE TO FIND THEM:  The most notable colonies in Scotland live in Troup Head, St Kilda, Bass Rocks and the Northern Isles. You're most likely to spot gannets on coastal cliffs between February and October.
For more about gannets, read Jim Crumley's interesting encounter with a trio of youngsters far from their natural habitat (CLICK HERE)
You can read Jim Crumley's Scottish wildlife columns online here, and each month in The Scots Magazine.
Subscribe to The Scots Magazine today for more of Scotland's wildlife  >>