Focus On The Borders – Robert Smail's Printing Works
---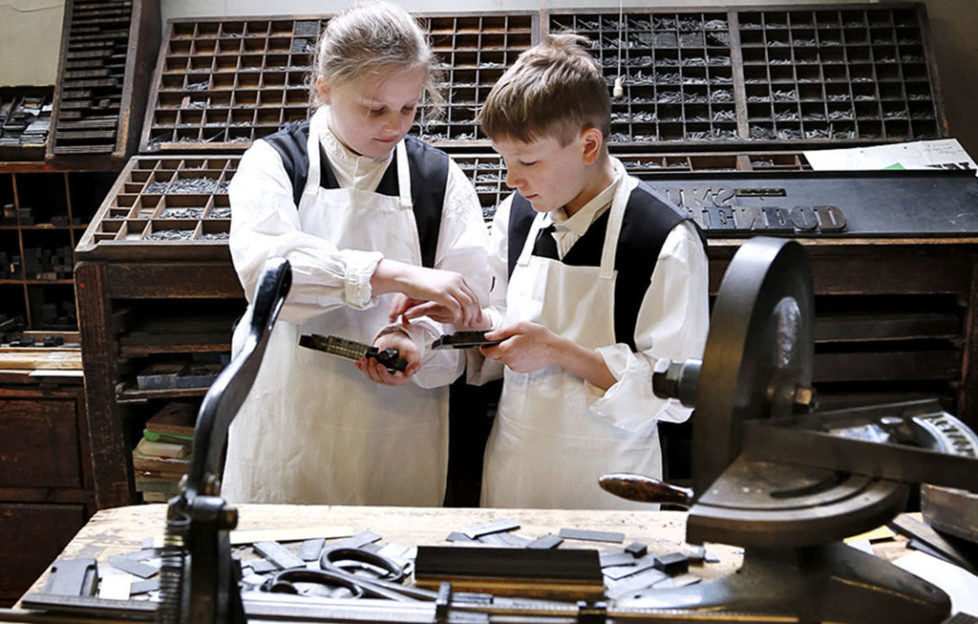 Deadline.......Lexi Dickson (10) and Ben Rennick (11) from St Ronan's Primary become apprentices for the day at Robert Smail's Printing Works, which celebrates its 150th anniversary on 1 March. Now owned by The National Trust for Scotland, the attraction at Innerleithen in the Scottish Borders, is the last remaining operational Victorian letterpress printer in the UK and still operates as a commercial print works. A year long programme of exhibitions, workshops and talks is planned to mark the anniversary.
Become a printer for a day at this fascinating and historic site…
In the heart of the small town of Innerleithen, you can discover an important piece of Scottish history, Robert Smail's Printing Works. It is the oldest working commercial letterpress printers in the UK and represents a significant part of Scotland's rich industrial history.
Back in its Victorian heyday, from 1866, Robert Smail's works inked everything from newspapers and business cards to beautiful personalised stationery.
When the National Trust for Scotland took it over in 1986, they kept it as working printers and the presses continue to whirl round to this day. Watching the Victorian presses in action is mesmerising and the walls are lined with shelves of printing blocks.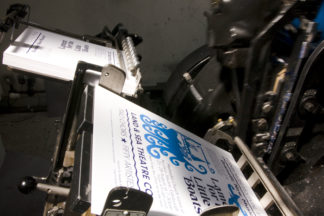 Fonts might not usually pique your interest, but it is fascinating to see the evolution in traditions and fashions throughout the eras. It is guaranteed that if you didn't enter with one, you will leave with a love of typography!
The Smails were self-professed hoarders, which is good news for history lovers. A visit to the press offers a chance to browse the 52 huge guard books containing a copy of almost everything printed there. From rail tickets to posters, it provides a fascinating insight into all aspects of life in the Borders and across Scotland.
The highlight of a tour of the press is the chance to get hands-on. Having a go as an apprentice in the case room is painstaking work but worth it! Kids will love the chance to get involved, and maybe get a bit inky in the process.
Smail's Press is definitely a hidden gem in the Borders and it is one you do not want to miss.
It is a rare opportunity to see a hugely important part of Scotland's industrial history up close, and the chance to actually give printing a go is really unique. In November 2017, Smail's was crowned Regional Winner of HES
Best Heritage Tourism Experience and rightly so. It is a fascinating experience and one that will make you all the more appreciative of those morning papers!
---
When…
1 Jan–29 Apr: closed
30 Apr–31 Oct: Fri–Mon, 10.30–17.00
1
Nov–31 Mar 2022: closed
How Much…
Adult – £7, Family – £17, Concession – £5
Where…
7-9 High Street, Innerleithen, EH44 6HA
---
Read more about Scotland (CLICK HERE)